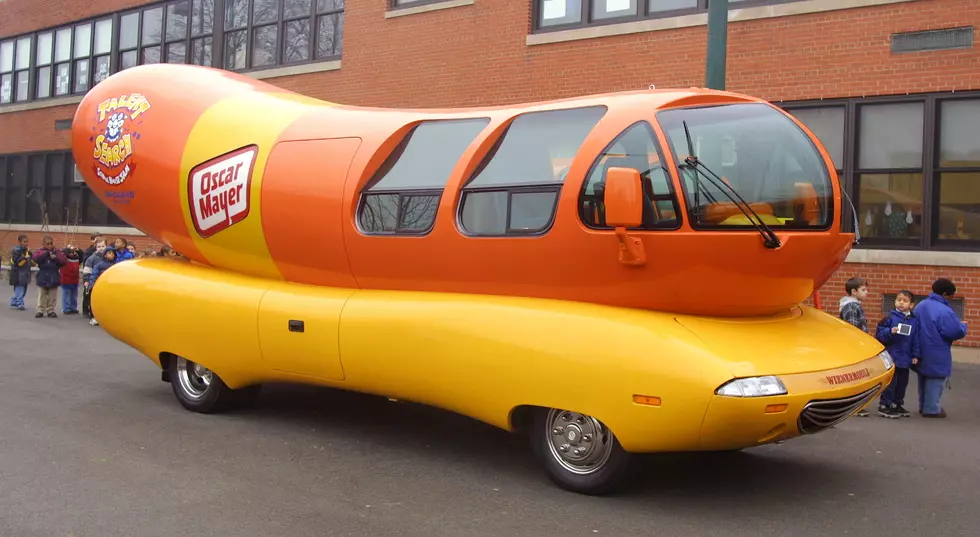 Oscar Mayer Weinermobile Pulled Over By Wisconsin County Sheriff
Tim Boyle, Getty Images
So many jokes, so little time. The famous Oscar Mayer Weinermobile was pulled over and busted by a Wisconsin County Sheriff.
No, we aren't making this up! A Waukesha County Sheriff pulled over the famous wheels and grilled them - not actually, don't worry! Apparently, they weren't abiding by the law.
The whole thing was captured and shared on social media by the Waukesha County Sheriff's Office. According to their tweet, the Weinermobile was not following the Move Over Law and therefore, had to face the consequences. Check out their post below:
Ha! I love that the Waukesha County Sheriff's Office is having some fun with the exchange. I guess not even Weinermobiles are safe. I have a feeling the driver will be relishing in this for a long time...
Enter your number to get our free mobile app