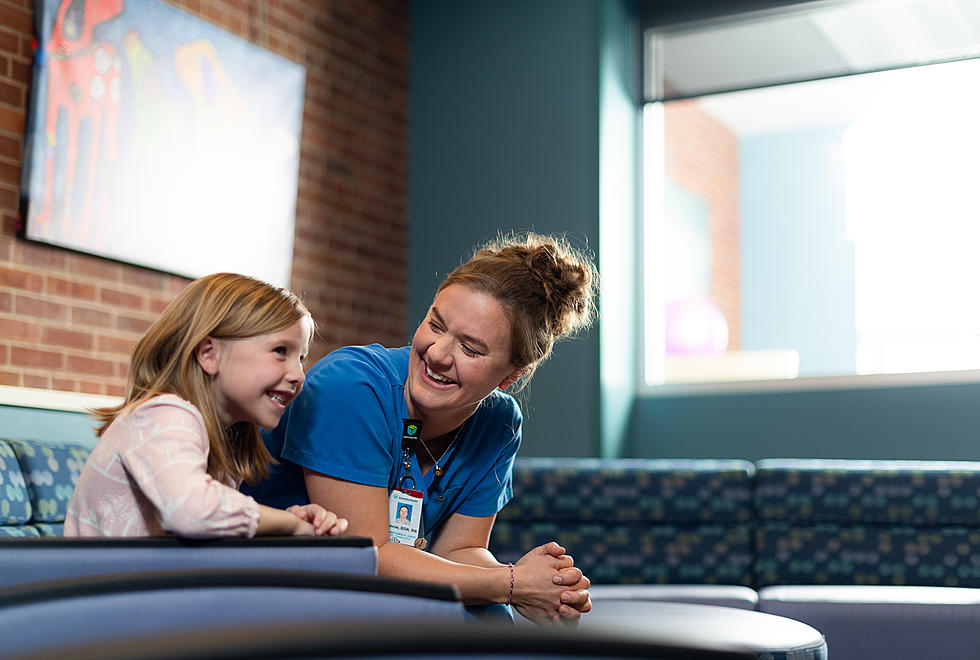 Nominate A Local Nurse To Be Recognized During National Nurses Week 2022
Essentia Health
With National Nurses Week May 6-12, we want to take some time to thank the women and men who tirelessly provide care in area hospitals, clinics, and other facilities around the area. If you know a nurse that deserves some recognition; whether it's a friend, family member, or someone that provided care to you or someone you know, we want to help you show them a little love!
We've teamed up with presenting sponsor Essentia Health, along with Engwall Flowers, Scrubs Direct, Boomtown Brewery Woodfire, and Aesthetics by Abby to show area nurses some extra recognition through all of Nurses Week with an on-air shoutout on our radio station as well as a $25 gift certificate from Engwall's, IRG scrubs from Scrubs Direct, a gift certificate for Aesthetics by Abby, and a gift card for Boomtown Brewery Woodfire. Nominate your nurse by filling out the form below, then listen through the day all of National Nurses Week (weekdays - May 6-12) to hear all of the selected nominees.
*NOTE: This is a promotion with MIX 108, B105, and KOOL 101.7. Submitting duplicate nominations for the same person either on the same website, or different participating website will not increase the odds of a person's name being selected. 
The entry period has closed. Listen May 6-12 to hear all of the selected nominations on the air. 
Contest: Nurse Appreciation Week
Dates of Contest: April 25 - May 12, 2022
Contest Outline:
Listeners can utilize the websites and mobile apps from Townsquare Media Radio stations KKCB-FM, KLDJ-FM, and KBMX-FM to nominate nurses to be recognized May 6 - May 12, 2022, in conjunction with Nurse Appreciation Week.  Nominations must be received between April 25 and May 5, 2022 to be considered for this contest. Winners will be announced weekdays as part of the Nurses Week recognition May 6-12, 2022 on the air of the above-mentioned radio stations.
Winning nominees will receive on-air recognition as well as prizes provided by Scrubs Direct Engwall Floral Design, Aesthetics by Abby, and Boomtown Brewery Woodfire.