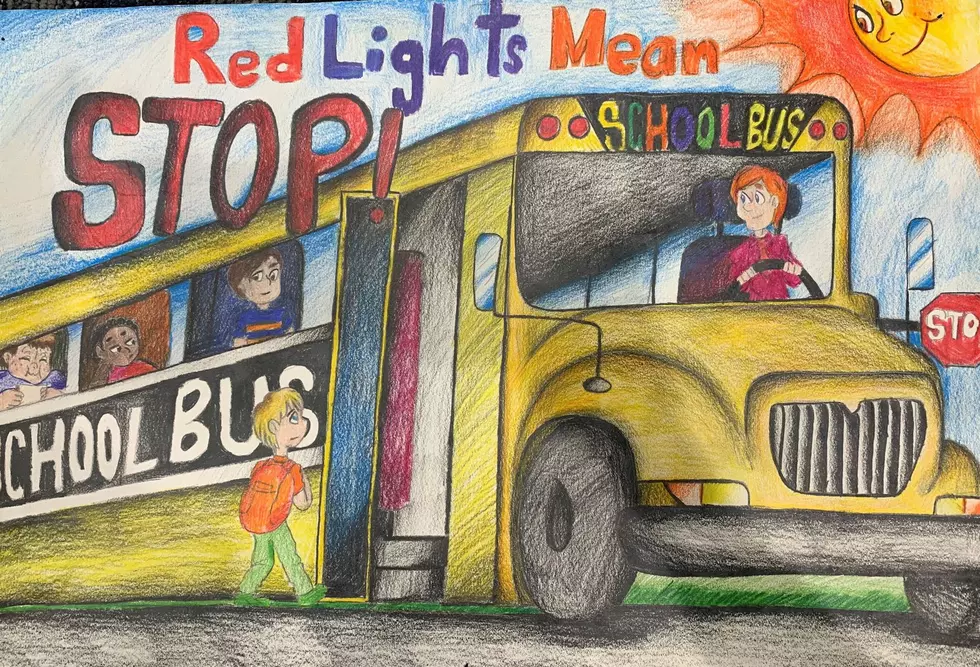 National School Bus Safety Week Reminds "Red Lights Mean Stop"
Bryan Torres-Tavarez
School has certainly changed, but one thing remains the same, school buses still need to run for students that need them.
October 19th - 23rd is National School Bus Safety Week and this year the theme is "Red Lights Mean Stop."  The theme was chosen by a poster contest last year in which Bryan Torres-Tavarez, a 12th Grader at Stars Academy in Paterson, NJ won. His winning design is above.
National School Bus Safety Week is organized by The National Association for Pupil Transportation (NAPT) and is promoted every October. According to the NAPT, over 25 million students take a school bus (during a non-COVID school year) and the week is a good reminder about how important bus safety is.
Enter your number to get our free mobile app
Here are some great tips from the NAPT about keeping safe before, during and after a bus ride, and how to keep safe around buses on the road.
 Encourage them to wear bright, contrasting colors so they will be more easily seen by drivers.
Walk young children to the bus stop or encourage children to walk in groups. There is safety in numbers; groups are easier for drivers to see.
Do not let children play in the street.
Electronics are muted or headphones, ear buds or similar devices are used.
Remind children to look to the right before they step off the bus.
10 Life Skills A High School Graduate Should Know How To Do