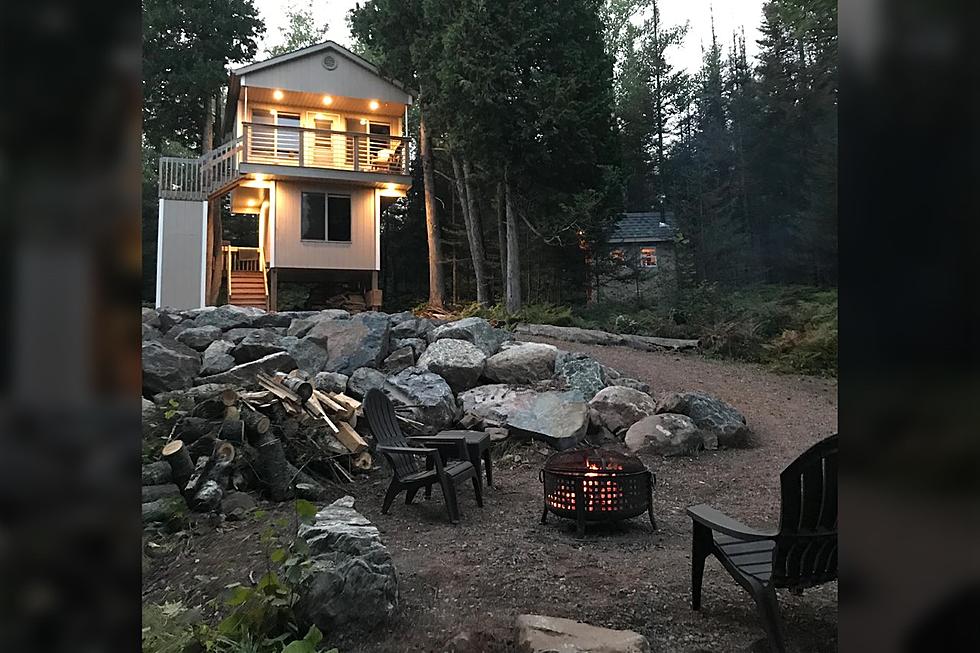 Must-See Unique Treehouse Getaway You Can Rent in Two Harbors
David and Shari on Airbnb
I love traveling and am always looking for fun getaways even just to stay in Minnesota. Check out this unique treehouse stay in Two Harbors.
I an a huge a fan of Airbnb and am always looking at places to stay when I'm looking at a longer vacation. Most recently I stayed at a pretty nice house in Florida close to Disney World and even had a pool in the backyard.
Every now and then I get the itch that I need to travel, even if it's somewhere else in Minnesota and not just my house. I love driving up to Two Harbors and catching amazing views on my way. Recently I was looking at staying along the North Shore and found a Tree house you can stay in.
The "ReTreet House" is a 1 bedroom, 3 guest stay with an outhouse. Hosted by David and Shari, they say:
Be a part of nature and stay at a house among the trees. A unique place to unwind or recharge, or a home base to explore the many activities of Lake Superior's north shore.
The Treehouse was built in 2019 on 30 acres among white cedar trees. It is a two story, heated house with private parking. It is noted that guests can park an extra vehicle or trailer by David and Shari's house if needed. There is even an offsite workout and shower facilities with an agreement with the Two Harbors Bodies in Balance 24/7 fitness center. Check out some pics below or book your next unique Minnesota getaway here.
Must See Unique Treehouse Getaway in Two Harbors
This $15 Million Minnesota Home Looks Like No Home You've Ever Seen
This house looks like a set from the hit movie 'Scarface', I'm not joking, from the elevator in the house to the gold colored hot tub, this house looks like no other home in Minnesota.
Like Like A Minnesota Hockey Player - Check Out Ryan Suter's Home For Sale
If Parise's house wasn't your style, check out this
10,824 sq ft. 7 bedroom, 7 bath home
on a 1.38 acre lot. At the pocket change price of $4,995,000, Suter's Edina home could be yours.
Like Like A Minnesota Hockey Player - Check Out Zach Parise's Home For Sale