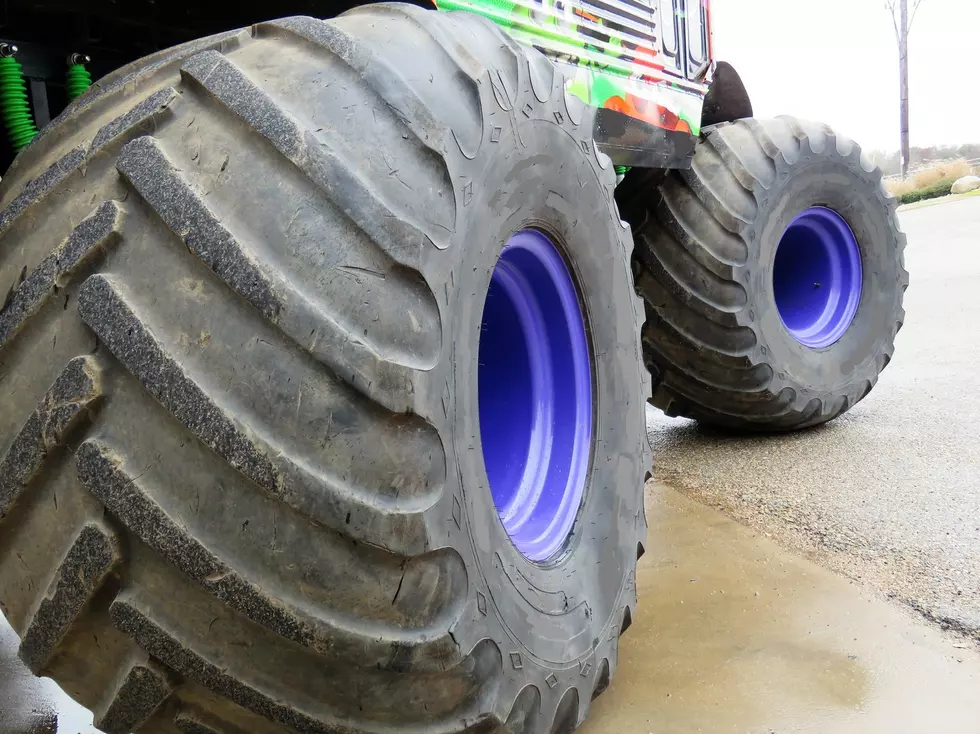 Monster Trucks Rumble Into Proctor This Weekend
Christine_Kohler
If you're looking for some exciting motorsports actions this weekend, make a trip to Proctor and watch some monster trucks wreak havoc.
The Monster Truck Racing League makes a stop at the Halvor Lines Speedway Friday, July 29th at 7:30 PM and Saturday, July 30th at 3 PM. The event is part of the South St Louis County Fair which starts today and runs through Sunday.
Tickets are on sale in advance here and will set you back $12 for kids 3-12 and $25 for adults 13 and up. The price of tickets will go up at the gate and does not include admission to the fair, so that will be an additional charge.
Tickets do include access to the Monster Truck Fan Zone which opens Friday from 5:30 PM until 7 PM and Saturday from 1 PM - 2:30. In the fan zone, you can meet the drivers, get some autographs, enjoy a Monster Truck ride (extra cost), and grab some Official Souvenirs before the show.
Monster trucks scheduled to be in Proctor this weekend include the Carolina Crusher, Awesome Kong, Wicked Sickness, and more. Plus there will be a freestyle exhibition of one of the top pro mini monster trucks in the world and national and regional pro quad racers compete in what should be some insane racing action.
The show happens rain or shine and no refunds are offered, plus keep in mind that if you bring anyone under 3, they must sit on a parent's lap. It also might be worth considering bringing some ear protection, if you've never been to a monster truck show before, they can get VERY loud.
Here is a video of a similar show that happened recently in New York that includes some of the trucks that will be making their way to the Northland this weekend.
Minnesota Corn Maze Features Halloween's Most Notorious Villains for 2022
Five of the most iconic Halloween slashers are featured as the theme at the World's Largest Corn Maze located near St. Cloud for 2022. With over 30 miles of pathways covering 110 acres, you'll spend a fun fall afternoon getting lost.
Minnesota State Fair Adds New Rides/Attractions Plus BINGO for 2022
The Minnesota State Fair made one of its final big announcements today with the release of the new rides and attractions being added or expanded this year.
Ultra-Modern $1.4 Million One-Of-a-Kind Home Just Listed in Duluth
This ultra-modern Duluth home is located in Hartley Estates and was just listed for sale at an asking price of $1.4 million. Designed by award-winning Duluth architect
David Salmela
this truly unique home is loaded with only the best, let's take a look.