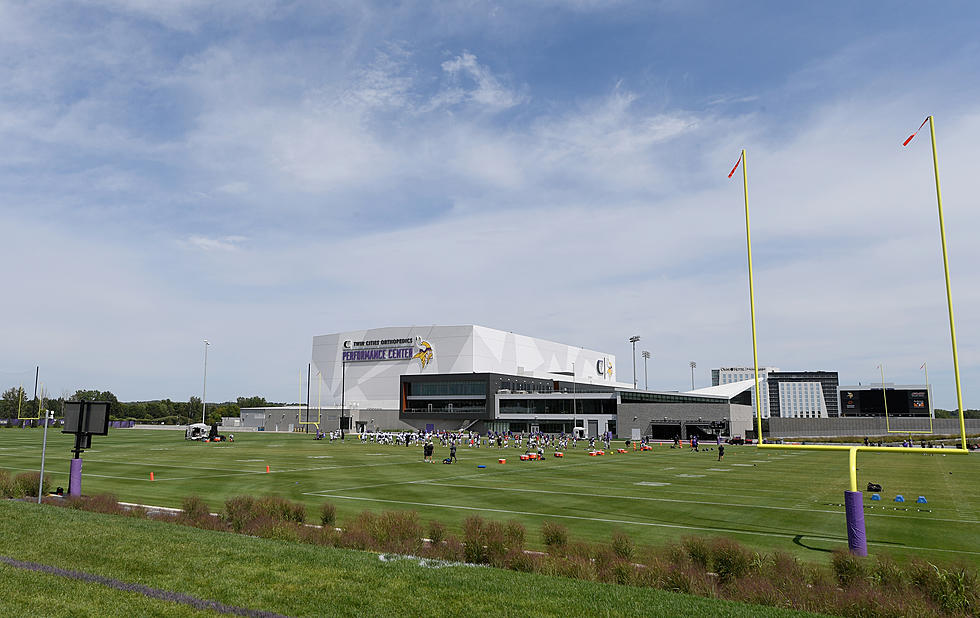 Minnesota Vikings Announce Plans for 61st Training Camp
Getty Images
The Minnesota Vikings are ready to welcome back fans to training camp this year.
The Vikings had to do a closed training camp last season due to the pandemic, but the 61st training camp in Vikings history and the fourth at TCO Performance Center will have 14 practices open to the public this year, starting on Wednesday, July 28th.
This year's camp will include some joint practices with the Denver Broncos on Wednesday, August 11th, and Thursday, August 12th. The two teams will then play each other in a preseason game on Saturday, August 14th.
10 of the training camp practices will have 4,000 digital tickets available for each, and four of them will be 'premier practices' and those tickets will be $5 - $20 each. Those four games include a night practice at TCO on July 31st, a scrimmage at U.S. Bank Stadium on August 7th, and the two joint sessions with the Broncos.
Tickets will be available to the public on Thursday, June 24th at Vikings.com, and they also have a presale sign up available, go here to sign up for that.
Along with watching the team practice, there will be lots of other activities to keep fans busy during a training camp visit including the kids zone area where the little ones can try field goal kicks, a 40-yard dash, flag football, an obstacle course, and more. There will also be plenty of food and beverages, including adult beverages.
One of the best past times at camp is collecting autographs from your favorite players, unfortunately, that won't be happening this year due to NFL and NFLPA protocols.
Also, keep in mind that while tickets to many of the practices may be free, there is a $10 charge for parking in advance, or $20 the day of, so plan on that.