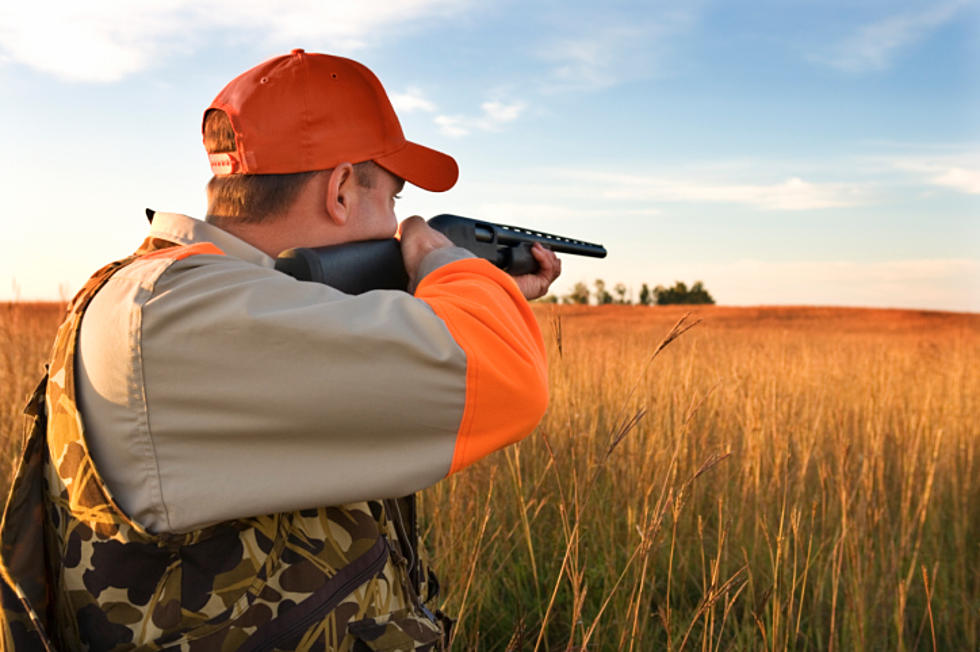 Minnesota Turkey Hunting Licenses On Sale March 1
Jupiterimages
Another sign that spring will eventually arrive in the Northland is that turkey hunting licenses will go on sale this week across the state of Minnesota.
The Minnesota Department of Natural Resources reminds hunters that turkey hunting licenses are on sale beginning Tuesday, March 1, and they can conveniently be purchased in a variety of ways.
Minnesota turkey hunting licenses can be purchased online, by phone at 888-665-4236 or in person wherever hunting and fishing licenses are sold.
The Department of Natural Resources notes that to help understand hunter distribution, license agents will be asking all hunters which permit area they plan to hunt. That information is useful to the DNR in managing the state's turkey population. Keep in mind that hunters who identify their permit area are not restricted to hunting in only that area.
Permits to hunt the popular Carlos Avery, Mille Lacs and Whitewater wildlife management areas in the A-C time periods were distributed by lottery for firearms hunters 18 and older. Lottery results are also available on the turkey hunting page.
Once the seasons get underway, hunters should remember these turkey registration rules rules will apply:
Wild turkeys must be registered within 24 hours of harvest.
You may now register by three methods: at a registration station, by calling 888-706-6367 or online.
The feathers, head, and feet must remain on the wild turkey until it is registered.
Once registered turkeys may be transported with just a fully feathered attached wing, or an intact leg and foot.
No person may possess an unregistered wild turkey outside the wild turkey permit area where the bird was taken unless it is being transported in a direct route to a registration station.
Although hunters are not restricted to a permit area, hunters who register a turkey will be required to provide the permit area where they harvested their bird.
Minnesota's turkey hunting season dates and complete hunt rules can be found on the DNR's handy turkey hunting information page.
LOOK: Here are the pets banned in each state
Because the regulation of exotic animals is left to states, some organizations, including The Humane Society of the United States, advocate for federal, standardized legislation that would ban owning large cats, bears, primates, and large poisonous snakes as pets.
Read on to see which pets are banned in your home state, as well as across the nation.
RANKED: Here Are the 63 Smartest Dog Breeds
Does your loyal pup's breed make the list? Read on to see if you'll be bragging to the neighbors about your dog's intellectual prowess the next time you take your fur baby out for a walk. Don't worry: Even if your dog's breed doesn't land on the list, that doesn't mean he's not a good boy--some traits simply can't be measured.