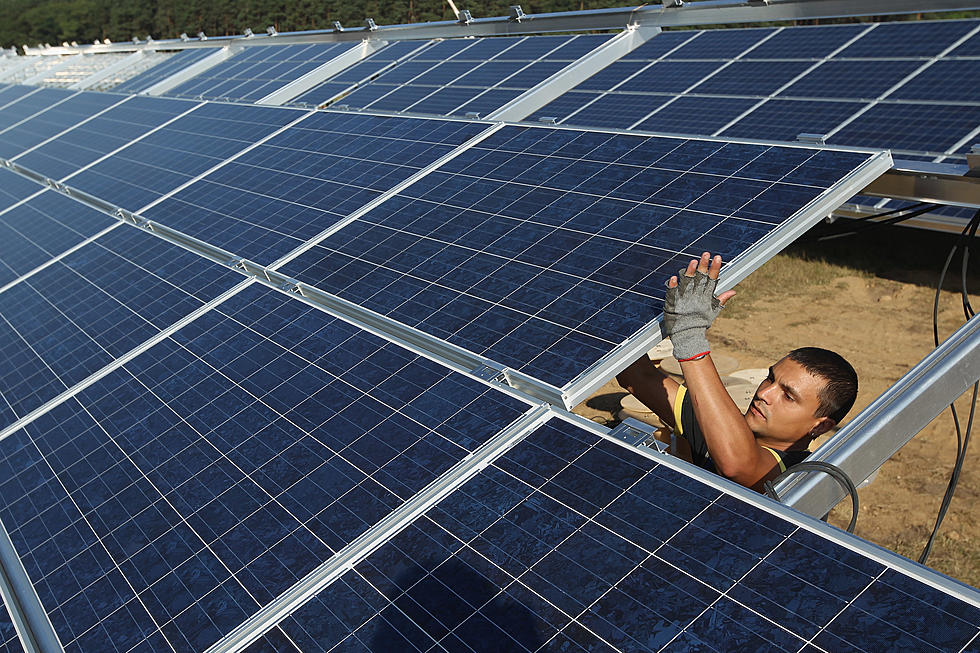 Minnesota Power Planning New Solar Project for Duluth
Getty Images
Minnesota Power announced that they are planning on building a new solar power array in Duluth, one of three new solar projects approved.
The Minnesota Public Utilities Commission voted unanimously to approve $40 million for the new solar projects in Duluth, Hoyt Lakes, and near Brainerd. All three projects will use solar panels made in Mountain Iron, Minnesota.
Work on the solar arrays is expected to start this summer with all of them expected to start producing power in 2022. The project in Duluth will be a 1.6-megawatt array, enough to power abut 300 homes, on a proposed site on Riley Road across the street from the Lake Park Athletic Complex, the Duluth city council will vote on the proposal next week.
Minnesota Power says that the three projects will generate 38 local construction jobs, power enough for 4,000 homes, and generate local government revenue, they estimate about $55,000 via direct tax payments and an additional $110,000 indirectly.
ALLETE President and CEO Bethany Owen says, "The construction of solar arrays at sites in Hoyt Lakes, near Brainerd and in Duluth will provide local construction jobs, boost the tax base of local economies, and provide more clean energy for our customers."
There are a handful of smaller solar arrays around Duluth, but if built, this array will be Duluth's largest and the city and Minnesota Power say they are both committed to growing the number and size of solar arrays around the city.
LOOK: The most famous actress born the same year as you
Many of the actresses in this story not only made a name for themselves through their collection of iconic performances, but also through the selfless, philanthropic nature with which many of them approached their stardom. In an age of flipping the script on societal norms, many of these actresses are using their voices and platforms to be advocates for those who are otherwise unheard.