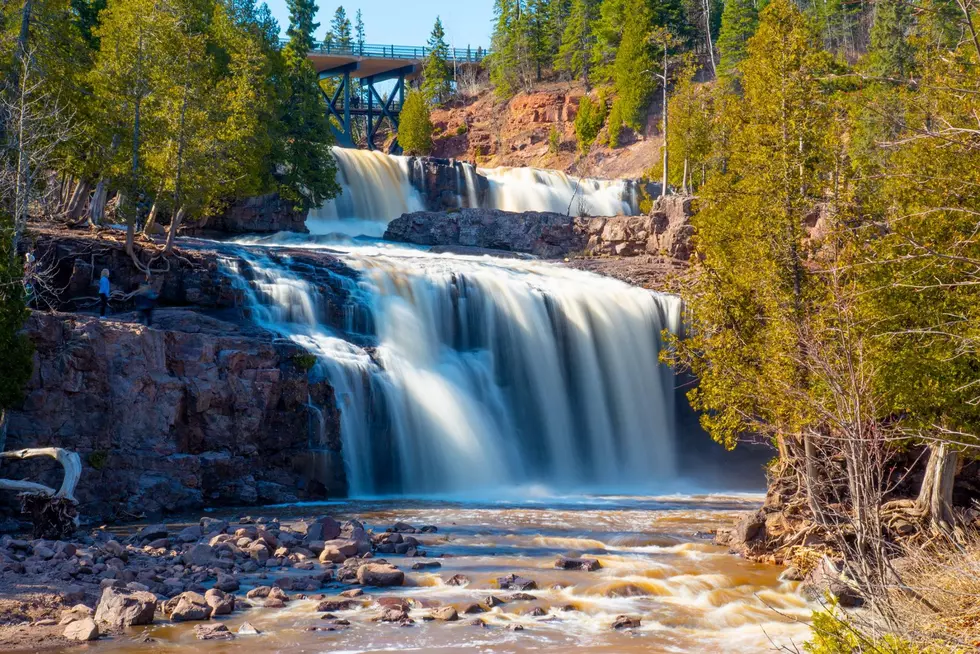 Minnesota DNR Releases Gooseberry Falls Mobile App, Unveils New Interactive Exhibits
Nick Cooper - TSM Duluth
The Minnesota DNR announced last week that one of Minnesota's most popular parks now has a dedicated mobile app and new interactive exhibits to give people a better understanding of park features and further enrich their visit.
Among the new interactive exhibits is a topographic map in the visitor center that visitors can touch to help them get oriented to the park. There is also a lever visitors can move to show how dramatically water volume and color can change at the park's waterfalls. Also highlighted are aspects of the park's geology as well as the park's watershed and how watersheds impact our lives.
The park's new mobile app provides the opportunity to continue learning away from the visitor center, utilizing "GeoAlerts" to notify hikers with a vibration or sound as they get near points of interest such as historic sites and certain rock formations. The app enables users to take the interpretive journey of their choice at their own pace through the park, but also can be used to navigate the park and get more information about the park.
Funding for the app and interactive exhibits came in part from the Parks and Trails Fund as well as NOAA's Office for Coastal Management for Minnesota's Lake Superior Coastal Program.
The app is available for both iPhone and Android devices for free.