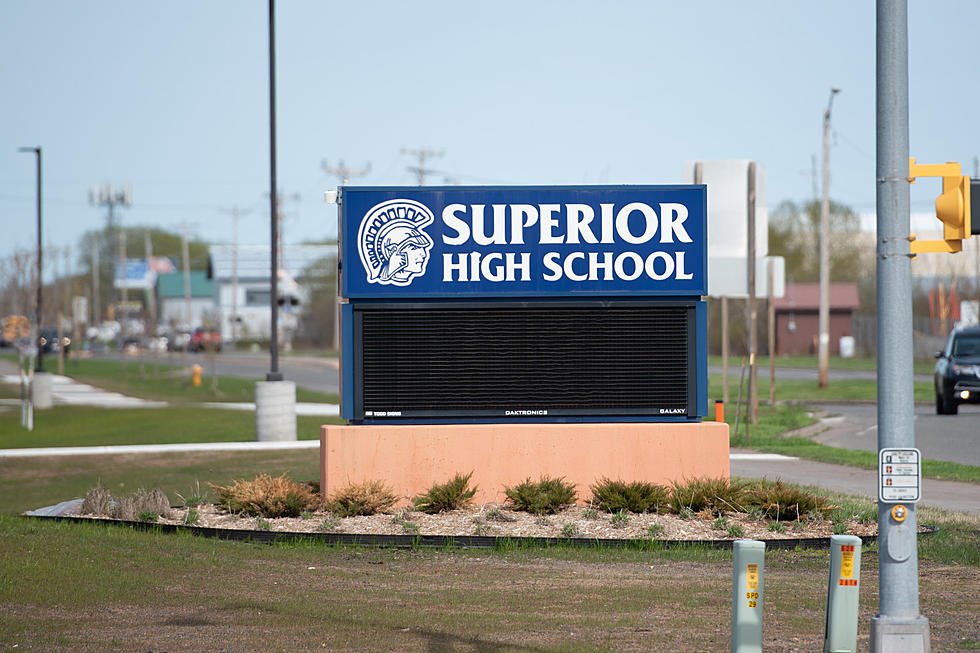 Maple School Staff Cuts Foreshadow Superior School Districts Upcoming Budget Crisis
Nick Cooper - TSM Duluth
The Maple School District and the Superior School District are very different in many ways; they're also facing a very similar problem. As state education dollars dry up, both districts are facing budgetary cliffs. And, both districts will need to make significant decisions and cuts to bring their respective budgets out of the red.
Those budget cuts for the Maple School District have arrived. And, those far-reaching cuts are foreshadowing what the Superior School District will face in just a couple of years.
As the school board reviewed budgets, the Maple School District determined that it faced an expected $575,000 shortfall for the next school year (2023-2024). At their meeting on February 13, the board voted to approve a large amount of cuts in staffing, programming/classes, and other moves.
Some of the cuts are will be easy; others will be more noticable.
According to details shared in an article in the Superior Telegram [paywall], the school will reduce "building temperatures during unoccupied hours and lengthen....the school day by ten minutes to shave five days off the calendar".
Still on the table - and up for debate by the school board - is a consolidation of all the second grade to the Northwestern Elementary School. That move in particular has many parents upset as it would impact many younger learners:
"[The consolidation would] affect nine students who are currently enrolled in first grade at Iron River Elementary School.  The change would add at least half an hour to both the morning and afternoon bus rides for Iron River second graders."
The final operating budget for 2023-2024 won't be solidified until August - and additional cuts may need to be made in order to meet changing factors - like state funding.  However, the cuts outlined at the February 13 meeting meet the challenges of the known $575,000 shortfall. The complete list of approved cuts made by the Maple School Board follows at the end of this article.
So what does this have to do with the Superior School District?
As reported earlier, the Superior School District is facing their own "significant" budget shortfalls - at an even higher level. The estimated shortfall for the 2024-2025 school year is $4 million. Much of Superior's problem is the fact that the current budget is solvent only due to the federal pandemic relief money that they've been utilizing.  But that funding will go away as of 2024.
Already, Superior School District Administrator Amy Starzecki has informed parents that the district will not seek a referendum and that they would choose to right-size the budget through cuts and consolidation. Starzecki sent a letter to district parents in January prepping them for what was to come budget wise.
Since that time, there has been a lot of grass-roots conversations happening over what those expected cuts will mean for the Superior community.
At the same time, the State of Wisconsin issued their annual comprehensive grades for schools. In that report, two of the schools in the Superior District received scores of "meets few expectations".
Here are those specific cuts that the Maple School District made on February 13, culled from information included in a staffing letter:
Reduction of copy machines
Reduction of postage meters
Reduction in paper usage
Analyzing the personal appliance used in classrooms
Reduction of building temperatures during unoccupied hours
Elongate the school day by ten minutes - reducing the number of student contact days by five
Reduction of five work days for paraeducators, food service, bus drivers, custodians, and select twelve-month employees
Elimination of all recruitment incentives for substitute teachers and bus drivers implemented during COVID
Reduction of overtime in the transportation department
Implementation of a new leave-without-pay policy - where employee benefits will  be paid for the employee taking leave beginning on day one, rather than day eleven.
Reduction of district office staff
Reduction of custodial staff by attrition
Reduction in middle school lunch supervision
Elimination of part time art and music teachers at Iron River Elementary School by attrition.  Art and music will continue to be taught by a licensed music and art teacher
Elimination of the part time library aide at the high school
Elimination of a full time social studies teacher shared by the middle school and high school
Elimination of a full time math teachers at the high school
Elimination of a seventh grade teacher at the middle school
Elimination of an eighth grade teacher a the middle school
Elimination of a part time health teacher at the middle school
Elimination of an elementary teaching position at Iron River Elementary School
Additional information about the budget and the Maple School District can be found on their website.
13 Things You Never Knew Were Invented in Wisconsin
Wisconsin should be proud of this impressive list of inventions that come from the state.
13 Things You Never Knew Were Invented in Wisconsin
Wisconsin should be proud of this impressive list of inventions that come from the state.
See How School Cafeteria Meals Have Changed Over the Past 100 Years
Using government and news reports,
Stacker
has traced the history of cafeteria meals from their inception to the present day, with data from news and government reports. Read on to see how various legal acts, food trends, and budget cuts have changed what kids are getting on their trays.