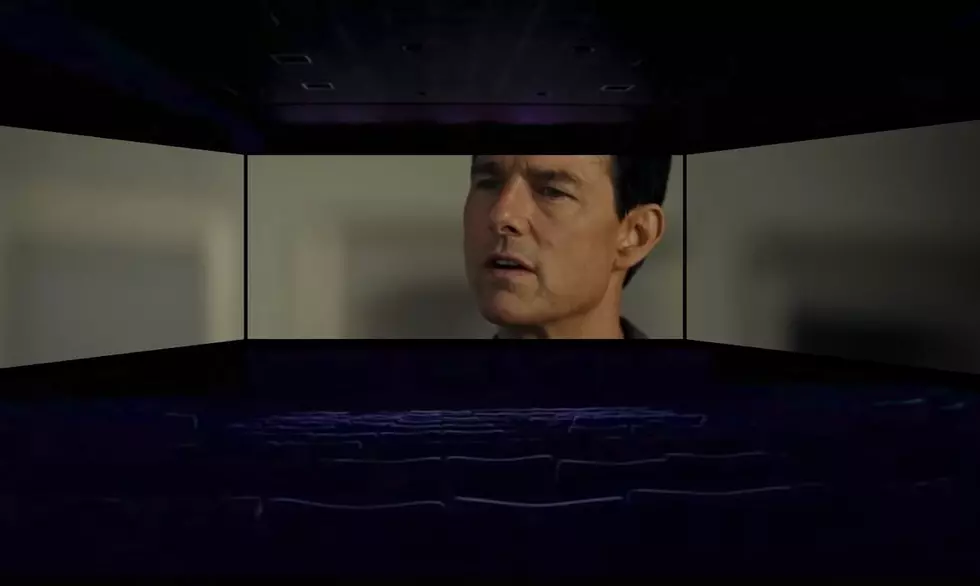 Mall of America Getting New State-of-The-Art 270-Degree Movie Theatre
ScreenX via YouTube
There are some big blockbuster movies coming out this summer and the new theatre at the Mall of America is trying to capitalize by adding a new state-of-the-art movie theatre, a first for Minnesota.
B&B Theatres, operators of the Mall of America theatre, announced a new partnership with CJ 4DPLEX, makers of various cinema technologies, to roll out 8 new 'ScreenX' theatres across the country, including the MOA location.
ScreenX is a technology that uses multiple projectors to wrap the screen around the sidewalls of a theatre, giving moviegoers a 270-degree viewing experience. From what I can tell, only select scenes of a movie are actually formatted for the ScreenX experience, so when the movie is on a part that is not formatted for the sidewalls, they go black, coming back on again when they are needed, so that could be a really jarring movie watching experience if the sidewalls keep going on and off.
Watch this trailer for the ScreenX showing of the new Top Gun movie and you'll see the sidewalls turn off and on during the scenes when it's not being used. But, I will say that the scenes with the walls on look really impressive.
The theatre will be open very soon, maybe even this weekend for the opening of 'Top Gun: Maverick', which is one of the films that has been formatted for select scenes to appear in the ScreenX format. Keep in mind that seeing a movie in a ScreenX theatre will cost more.
"We can't wait for audiences in new cities to see what ScreenX brings when coupled with an amazing slate of upcoming ScreenX films," said Don Savant, President, and CEO, of CJ 4DPLEX America.
Must-See Rustic Wisconsin AirBnB Includes Historical Fire Tower
A Cave Mansion In Wisconsin Where The Flintstones Meets A Rainforest Café
Top Grossing Food Vendors At 2021 Minnesota State Fair
These ten food vendors rose above the rest