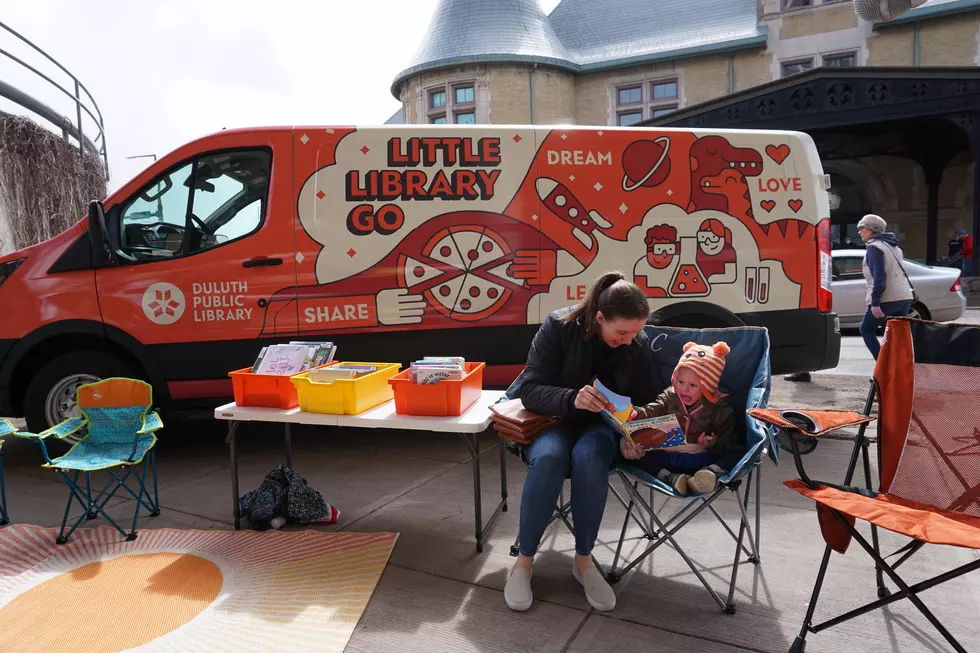 Duluth Library Introduces 'Little Library Go!' Outreach Van
Laura Selden
Last week we talked with Library Laura on the Breakfast Club, and she teased that big news was coming to the Duluth Public Library. She couldn't spill the beans, and we had to wait as everyone else did for the big Saturday announcement at the Library. They debuted a new outreach van for the library, that's aimed to help get kids reading across the city.
They offered demonstrations of the mobile book check out. The library also had painting activities for kids on the plaza. The Duluth Library has events on the plaza all summer long. They also have activities going on at the Mount Royal Branch, and West Duluth Branch.
The Little Library Go van will be cruising to different locations across the city beginning this summer. They'll be bringing library service, materials, and programs to the community.
Library Laura told us that the van will have materials and books aimed toward the Pre-K and kindergarten age kids. So you can expect puzzle books, picture books, and early reading activities. It's part of the "Every Child Ready Duluth" initiative.
Every Child Ready Duluth is a Duluth Public Library initiative that strives to get kindergarteners ready for school. They work to connect families and caregivers with community partners and school readiness resources. Having the Little Library Go Van out in the city helps support this plan. You can read more about the initiative on their website. 
Five Movies Filmed In Minnesota