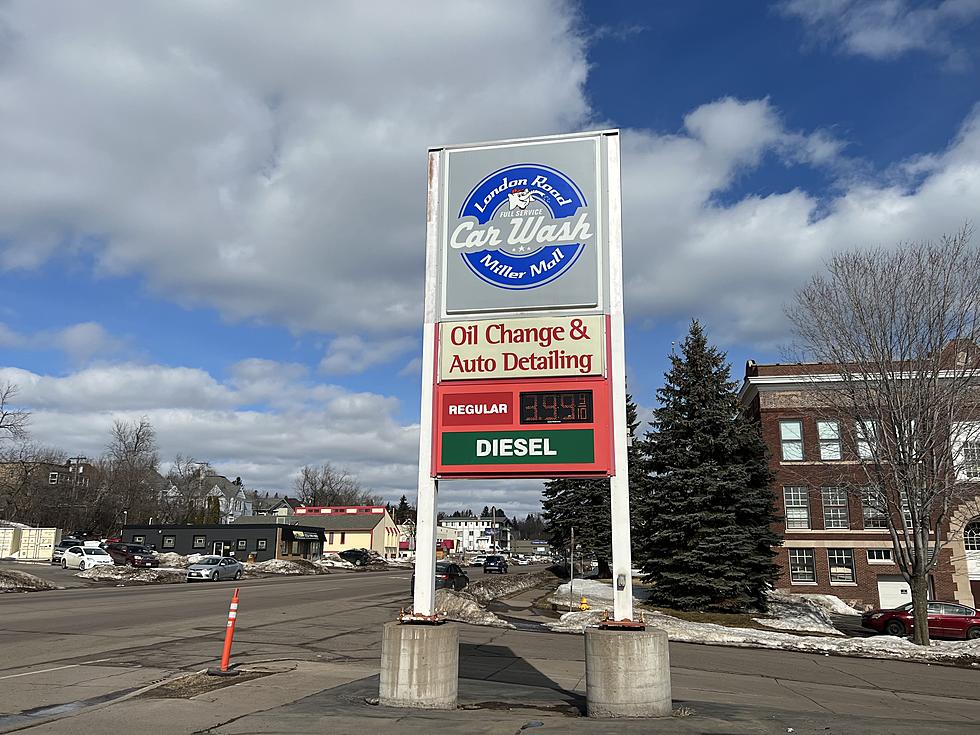 Longtime Duluth Car Wash And Lube Center Closing Its Doors
TSM Photo
After years of cleaning, detailing, and lubing cars, this longtime Duluth car wash is closing soon.
London Road Car Wash and Lube Center, located, you guessed it, on London Rd. announced that after years in business, they will be closing soon. In a letter shared with customers, they say that "it has been our pleasure to give you and your family great service over the years."
"As they say, all good things must come to an end and unfortunately this is the end for London Road Car Wash and Lube Center," they said in their letter to customers, they also go on to recommend an alternative place for oil changes.
The owner of London Road Car Wash says that "I have been in contact with the great crew at Auto Express Lube. I have also taken a tour of the facility and talked with the managers...In short, I am recommending Auto Ace to you also."
No final date was given, but one would assume it would be the end of the month, so if you need a car wash, and want to wish good luck to the crew, you better hurry and make a stop and see them.
No worries about their sister store, Miller Hill Car Wash, they will remain open, this location is just the car wash, no lubing is done at this location.
$1.4 Million Grand Rapids Home For Sale with Endless Possibilities
Located just minutes from Downtown Grand Rapids, this $1.4 million estate for sale is ready for a creative, visionary person to transform this property into something extraordinary.
20 Businesses In The Northland That Have Great Customer Service
13 Things You Never Knew That Were Invented in Minnesota
There are a handful of things that most Minnesotans know were invented in the state, like SPAM or Post-It notes, but did you know grocery bags with handles is a Minnesota invention? Let's take a look at some other little known Minnesota inventions.