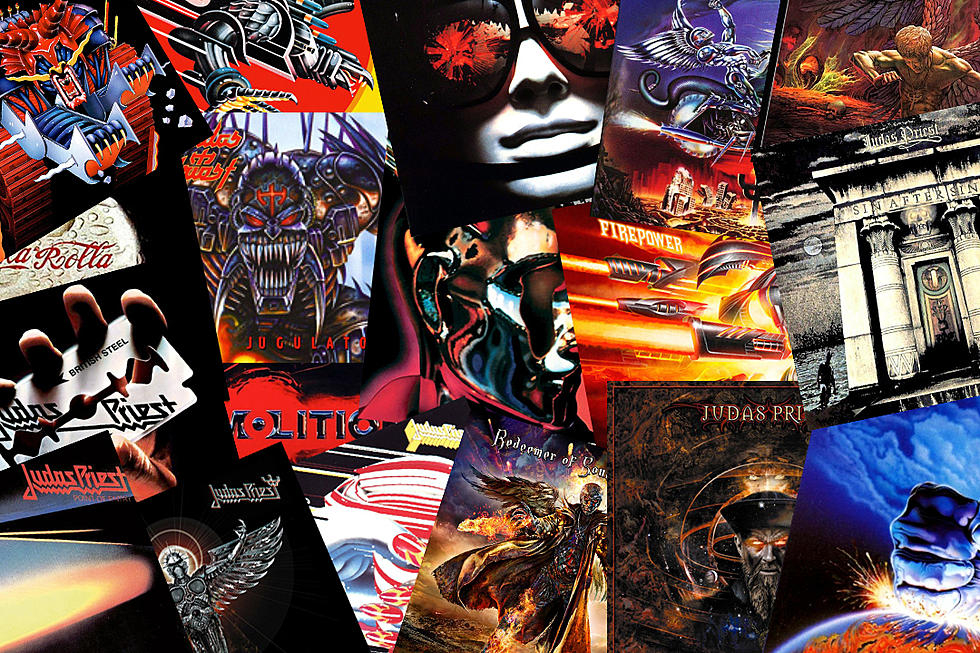 Judas Priest Albums Ranked
Atlantic / Columbia / Epic / Sony / Gull / CMC International
Judas Priest's discography is one of the most lauded in the entirety of heavy metal. The British pioneers are known for bringing the twin lead guitar attack forward from bands like Wishbone Ash into heavier territories, spurring the metal movement in the '70s with their Birmingham contemporaries Black Sabbath.
From humble beginnings as a rock outfit with psychedelic and progressive proclivities, Priest forged their sound in the red hot glow of the fires where metal was birthed. Taking the riff-heavy approach from Sabbath and Deep Purple, they combined this with searing leads and Rob Halford's unparalleled vocal abilities, utilizing his upper register to usher in a wave of metal singing that would dominate the next decade and, in part, define the genre.
The entirety of the Judas Priest discography is made up of loosely defined eras both on the timeline and through lineup changes. The debate will forever rage on as to whether the band's '70s output bests the ensuing decade's and beyond, making the task of ranking these records invariably difficult. The earlier years saw the band at their most raw and honest, authoring all-timers like Sad Wings of Destiny and Stained Class. Cementing their destiny with British Steel as they bridged two decades, they went on to release further stellar efforts in Screaming for Vengeance and Defenders of the Faith.
Moving on to the '90s, the metal progenitors were at their most unforgiving on Painkiller. Shortly after, Halford departed and was replaced by Tim 'Ripper' Owens, who recorded two poorly-received albums: Jugulator and Demolition. The Metal God returned to Priest, resulting in the fiery comeback, Angel of Retribution. Another new era came under way when K.K. Downing announced he'd be stepping down, allowing the band to select Richie Faulkner, a more than capable suitor for the vacant slot to round out one of metal's most coveted guitar duos. This brings us to the present day in the Priest discography with 2014's Redeemer of Souls.
With the brief history lesson in the rearview mirror, let's count down one of metal's most esteemed catalogs! Scroll through the gallery below to see how we ranked Judas Priest's albums from weakest to strongest.
Judas Priest Play 'Wikipedia: Fact or Fiction?'