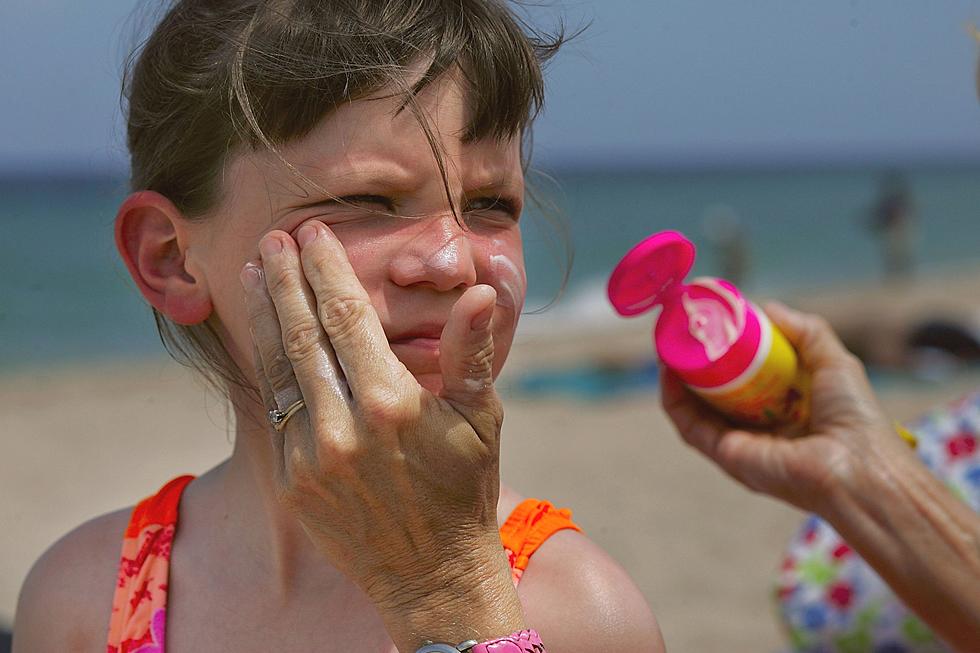 Johnson & Johnson Recalls Neutrogena + Aveeno Sunscreen
Getty Images
Just in time for the summer beach season:  Johnson & Johnson Consumer Inc. has issued a voluntary recall that covers all lots of five Neutrogena and Aveeno aerosol sunscreen products.  The concern is with "low levels of benzene" that have been identified in some sampling of the products.
While there have been no adverse reactions to the products at the present time - and, while the levels of benzene present in the sampling is "low", Johnson & Johnson is recalling the sunscreens due to the fact that the chemical has been classified as a human carcinogen - "a substance that could potentially cause cancer depending on the level and extent of the exposure".
According to details released by the United States Food and Drug Administration, the company is investigating the source of the benzene in the sunscreens; that chemical component is not an ingredient in any of their sunscreen products so it's unclear how it came to be present in the samples.
Here's a list of what aerosol sunscreen products are included in the recall:
Neutrogena Beach Defense aerosol sunscreen
Neutrogena Cool Dry Sport aerosol sunscreen
Neutrogena Invisible Daily defense aerosol sunscreen
Neutrogena Ultra Sheer aerosol sunscreen
Aveeno Protect + Refresh aerosol sunscreen
Complete information about the affected sunscreen products is available on the U.S. Food and Drug Administration's website. Here's a look at the product containers:
While consumers should stop using the specific products involved with the recall, it's imperative that they continue to keep using sunscreen.  The FDA shares that "[s]unscreen use is critical to public health.  Melanoma incidences continue to increase worldwide, and the majority of cases are caused by excessive sun exposure.  It is important that people everywhere continue to take appropriate sun protection measures, including the continued use of alternative sunscreen".
Customers who have the specific aerosol sunscreen products from Johnson & Johnson  - sold under the brand names Neutrogena and Aveeno - should immediately stop using them. Contact the Johnson & Johnson Consumer, Inc. Consumer Care Center with questions:  1-800-458-1673.
Must Have Items For The Beach This Summer
6 Great Places To Fish From Shore In Duluth & Superior
Things That Might Surprise First Time Minnesota Visitors
10 Things You Should Bring To An Outdoor Concert
More outdoor concerts are being scheduled for summer 2021 and beyond, which is exciting news for live music lovers. However, it's been awhile since there's been an opportunity to enjoy a true outdoor concert experience. Once you secure your ticket, make sure you also have these 11 things ready to bring with you.
Here Is How To Blur Your Home On Google Street View
Inside Amazon: A Detailed History of America's Biggest Online Retailer
Stacker
compiled a list of key moments in Amazon's history and its current business from a variety of sources. Here's a look at the events that turned an online bookstore into a global conglomerate and a self-made entrepreneur into the world's second-richest man.