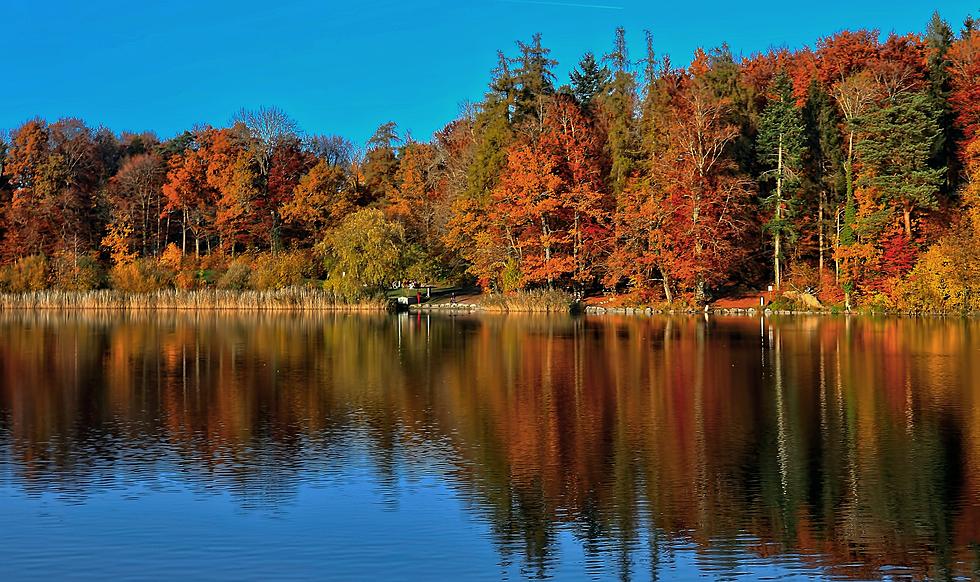 We are well into the fall foliage season, with autumn hues popping across the northern portions of Minnesota and Wisconsin.
Every year, fall colors start across the far northern portions of both states, spreading south through the fall season. This gives fans of fall colors the opportunity to road trip across Minnesota and Wisconsin over the course of a number of weeks in the fall, catching a variety of different views all covered in fall hues.
As of the day this post is being published, swaths of Northern Minnesota are starting to approach 50-75% color, and parts of Northern Wisconsin are approaching 50% fall color.
When the "right time" is to go see fall colors varies from person to person. Personally, I enjoy going right before peak color is being reported in an area. The variety of hues, with a little green still in the palate of colors, is my preference.
So, when will your favorite area for leaf peeping hit peak fall colors this year? Here's a week-by-week estimate for 2023 from the popular fall colors website SmokyMountains.com. Remember, these are estimates, and may vary some depending on weather and other factors.
READ MORE: 5 Minimum-Effort Places To Enjoy Fall Colors In Duluth
Minnesota and Wisconsin Peak Fall Colors Predictions 2023
Week of September 25, 2023
The last week of September will see a transition to near-peak conditions across the far northern portions of Northern Minnesota and along the North Shore. Note that places right near Lake Superior may be in a slightly different phase than inland a bit due to the different temperatures and conditions Lake Superior offers to trees near the shoreline.
Week of October 2, 2023
Near-peak shifts across the northern third of Minnesota and far northern parts of Wisconsin, with peak conditions being reached along the Northern Minnesota border, starting to shift toward past-peak.
Week of October 9, 2023
Peak conditions expand southward, with far northern Minnesota heading past-peak. Near-peak conditions expand through the central part of Wisconsin, with central Minnesota moving a little more slowly into the partial peak category.
Week of October 16, 2023
A majority of Wisconsin slides into peak colors status, with the southern reaches of the Badger State reaching near-peak. The central third of Minnesota similarly slides into "near-peak" as the season begins to come to a close across Minnesota and Wisconsin.
Week of October 23, 2023
By this point in the season, most of the tree-heavy parts of Minnesota and Wisconsin have reached or gone past peak. Far southern Minnesota is in the near-peak phase.
Week of October 30, 2023
By the end of October, the season has pretty much come to a close. While there is a chance of seeing some peak fall colors across the southern reaches of Minnesota, the most tree-dense parts of Minnesota and Wisconsin are all well past their peak by this time.
10 Unforgettable Ways To View Minnesota's Fall Colors From Above
Get a whole new perspective on Minnesota's beautiful fall colors by seeing them from one of these unique vantage points!