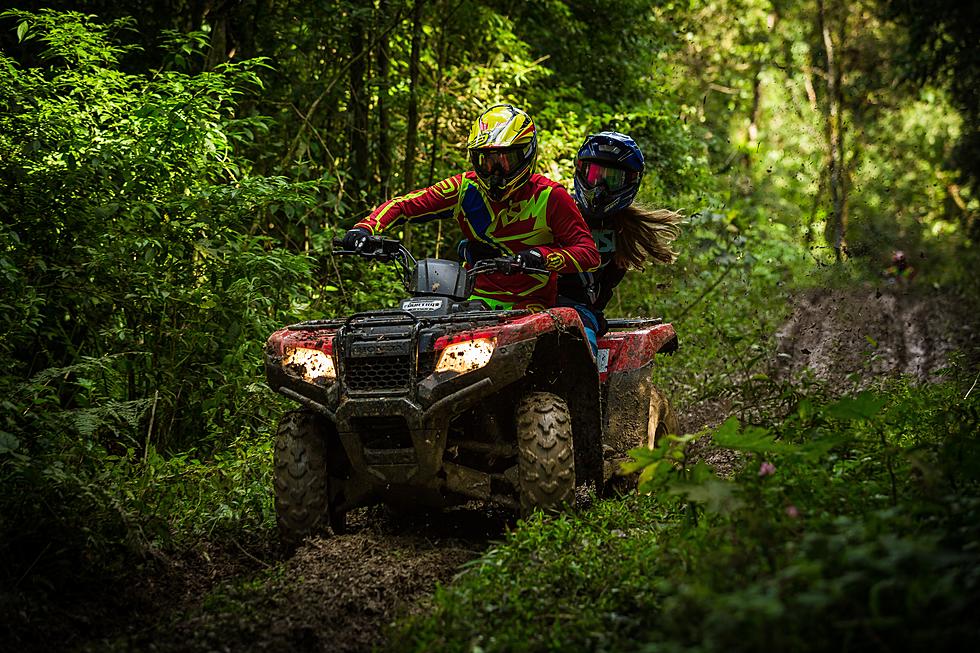 Minnesota DNR Offering Another Weekend When ATV Riders Can Explore Trails For Free
Photo by Elievan Junior on Unsplash
The Minnesota Department of Natural Resources has announced that for the 10th year, that they are setting aside a weekend to provide ATV riders free access to more than 3,000 miles of state forest and grant-in-aid trails.
Normally, Minnesotans need to pay $60 for a three-year registration to ride the state's ATV trails. Out-of-state riders pay $21 annually for a nonresident trail pass. However, those fees are waived during annual no-registration weekends for riders with an all-terrain vehicle registered for private or agricultural use.
The DNR announced the 2023 no-registration weekend will take place on Saturday, June 10, and Sunday, June 11.
"We see this weekend as a great opportunity to showcase the wide variety of state and grant-in-aid trails across Minnesota," said Joe Unger, off-highway vehicle program consultant. "There are many privately registered ATVs across the state, and during this weekend, those riders can try motorized state and GIA trails without registration. We hope they have a great experience and decide to register their equipment so they can ride the trails regularly."
The DNR recommended the following trails for riders new to the state trail system:
The Iron Range Off-Highway Vehicle State Recreation Area is a 1,200-acre OHV park in Gilbert, with 36 miles of scenic trails for riders of all abilities.
The 100-mile trail system in Nemadji State Forest connects to the Matthew Lourey State Trail and the Gandy Dancer Trail for more riding opportunities.
The 29-mile Spider Lake trail system in the Foot Hills State Forest, where riders will curve around lakes and ponds, go up and down a variety of hills, and view overlooks from the ridges throughout the forest.
The 200-mile Northwoods Regional Trail System in Aitkin and Itasca counties, where riders will use the Soo Line Trail to connect to great communities and trail loops.
Riders are also advised to always keep safety in mind when out on the trails. Safety training is recommended for everyone who operates an ATV and is required for riders born after July 1, 1987. Safety training classes are offered by the Minnesota Department of Natural Resources.
The DNR's 'Off-Highway Vehicle Riding' page is a great resource for trail maps, updates on trail conditions, ATV Safety training schedules, and other helpful OHV information.
LOOK: Must-do activities at every national park
Stacker
lists the must-do activities at every national park ranked by the annual number of visitors.
27 City Park Spaces In Duluth + Superior To Spend Time Near The Water
This is by no means a complete list of every park in Duluth and Superior with some kind of body of water, but it does include some of the best options in the Twin Ports to enjoy some time near a lake, river, stream, or pond!