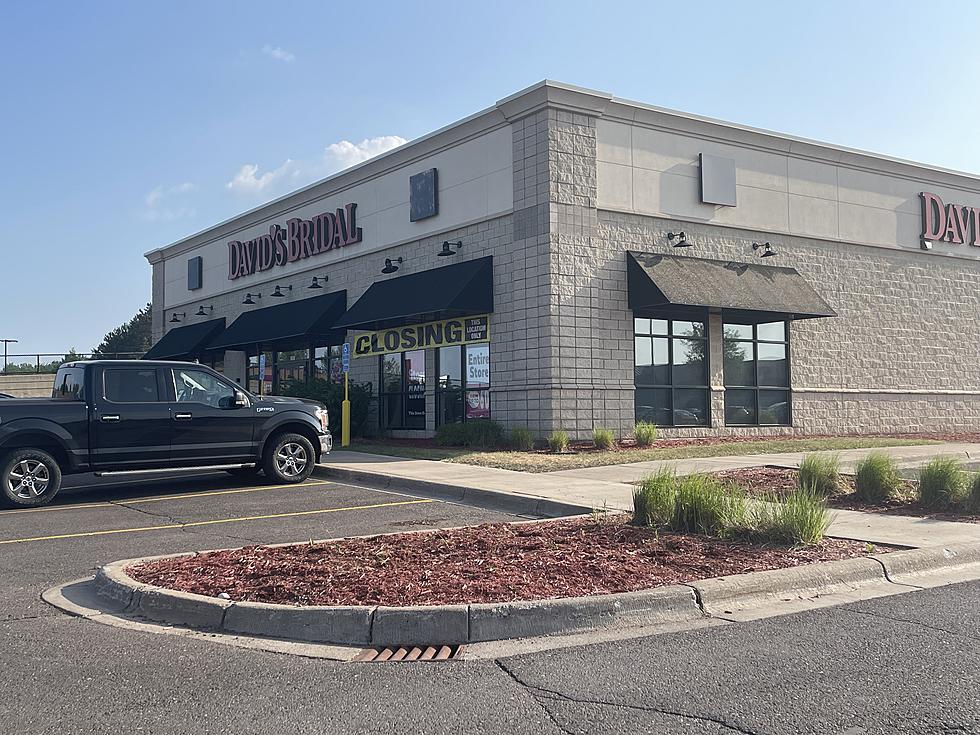 Duluth Business Confirms Store Closure After Months Of Rumors
Lauren Wells, Townsquare Media Duluth
Sad news for one Duluth business. The David's Bridal store in the Burning Tree Plaza is closing. While they haven't made an official announcement about this location, they do have signage up stating that this particular location will be closing.
I was driving by on Thursday night (June 22nd) and noticed that there was a giant yellow sign out front that read "CLOSING" on the front windows. There was also signage that stated "THIS LOCATION ONLY" right after, meaning that the closure may have nothing to do with any other location.
There is also signage saying that there are big sales going on in the store. However, there is no mention of the closure on this location's Facebook page. This location is near T.J. Maxx and Best Buy at 5115 Burning Tree Road.
This may not be a huge shock to some, as the company filed for Chapter 11 bankruptcy recently. In late April, it was announced that some, if not all, David's Bridal locations in Minnesota may close. At that time, the company was looking for a buyer that would keep the business from closing.
There are five locations in Minnesota and this is the only location in Duluth. At the time the news was announced, they shared that they would keep fulfilling orders and going about their business as usual without any changes to the service.
I reached out to the store to see when their last day of business was but the call was not answered. They are also booking appointments through the end of the year online, meaning you still may be able to get one before they close for good. I will keep you updated.
In happier business-related news, it seems like there has been an influx of new businesses opening lately in the Duluth area, including a new Taco Bell location on London Road and a new Jersey Mike's on Arrowhead Road. Yum!
28 Chains That Could Replace The Miller Hill Perkins In Duluth
10 Stores That Should Replace Duluth's Old Bed Bath & Beyond Store