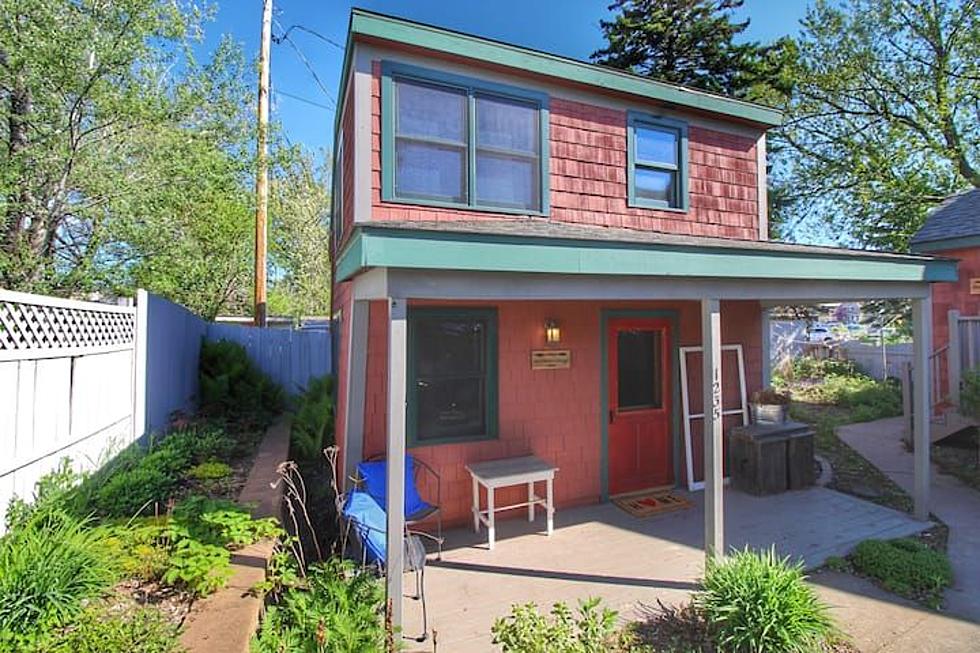 Inside Duluth's Tiniest And Most Charming Airbnb For Rent
Courtesy of Heirloom via Airbnb
I think I found the most charming place to rent in all of the Twin Ports! It is a colorful, quaint spot called Driftwood Cottage.
If you're in town for a visit, you probably don't need a large and expensive spot since you will be out and about exploring. That is why Driftwood Cottage is the perfect spot for you!
Not only is it quaint and cute inside, but it will also provide you with a unique rental experience based on how fun it is on the inside! The Airbnb has one bedroom and one bathroom, along with a kitchen and open living space.
The best part about the spot is the location: it is just minutes away from Park Point and Canal Park! There is also free parking on site and of course, it has a nice front porch and backyard area for relaxing!
The living room has a sofa bed, which is perfect for a family that might need more places to sleep. It also features a stocked kitchen, a television and unique amenities. I am obsessed with this place!
It can be yours for just $109 per night. You can take a tour of Driftwood Cottage below and you will become obsessed with it, too:
Inside Duluth's Tiniest And Most Charming Airbnb For Rent
Need A Vacation? Check Out This Luxury Lakeshore Rental In Gordon, WI
You Can Buy A Houseboat For 45k In Northern MN
Why buy a cabin when you can buy a houseboat? It's way cheaper and you're always on the water. Check out this one for sale in Northern Minnesota!