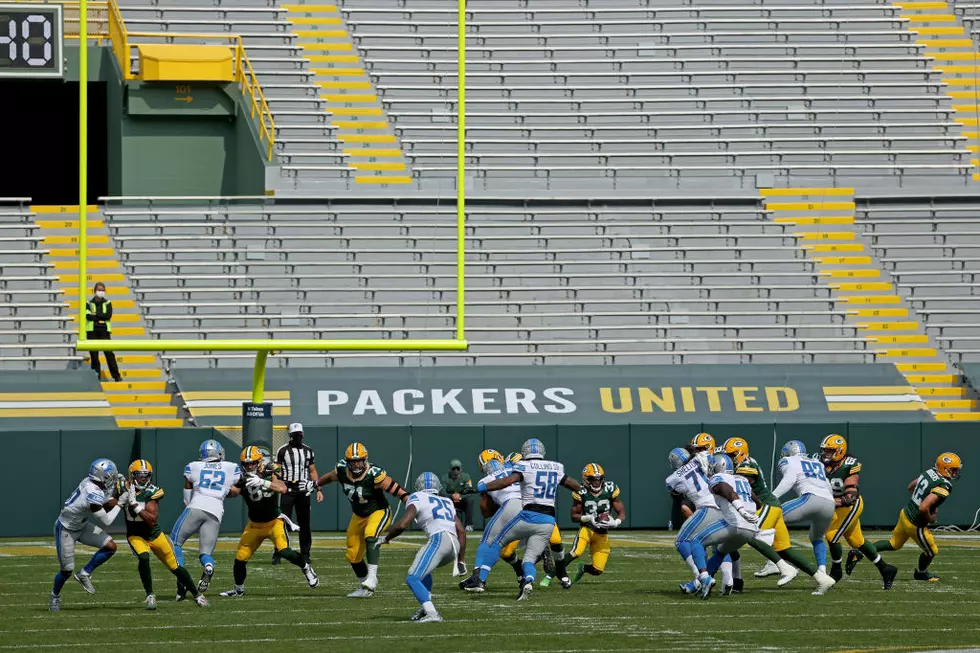 Green Bay Packers Announce No Fans At Games Indefinitely
Getty Images
The Green Bay Packers announced on October 6 that they are putting an indefinite hold on fans at Lambeau field due to rising COVID-19 cases in Wisconsin. There will be no fans at the November 1 game, and they will not be able to have fans return to Lambeau filed until their is a significant decrease in COVID-19 infections.
Enter your number to get our free mobile app
In the announcement, they say they need to see a marked improvement in the rate of hospitalizations and community infection rate and positivity rate. Packer's CEO Mark Murphy voices his concern for healthy and safety,
"We are trending in the wrong direction in terms of hospitalization and positive cases, and based on recommendations from community healthcare and public health officials, hosting fans at the stadium for games is not advisable at this time. "
Once again, the Packers organization urges everyone to wear masks, practice social distancing. Also they add that when you watch the games at home to please limit the people with whom you cheer with to your family or small circle of friends.
The Packers are going to continuously evaluate factors and consult with health officials for the possibility of hosting fans later in the season.
Things are not looking good in the state of Wisconsin with COVID-19 infections. Wisconsin Governor Tony Evers also announced a limit on public gatherings to 25% due to the sharp increases in the state. Evers says that hospitals are on the brink and wearing masks isn't enough to slow the spread of COVID-19.
10 Celebrities You Didn't Know Were Born In Wisconsin