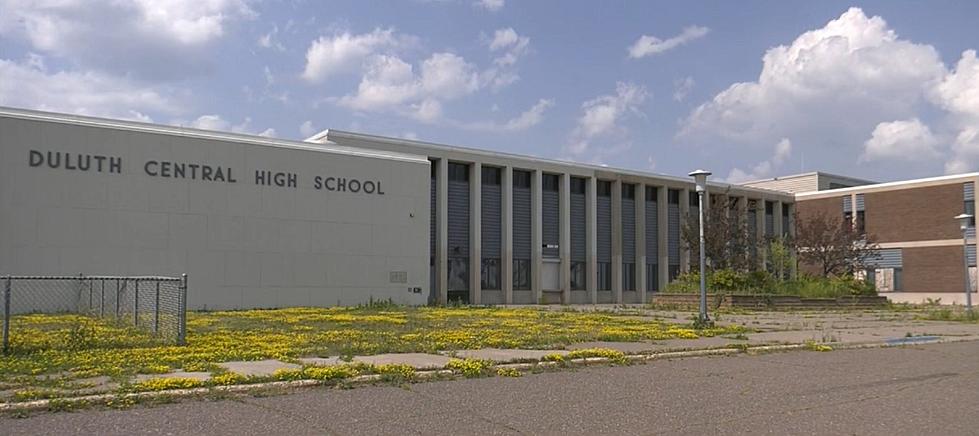 Duluth Central High School Has Officially Been Sold, Goodbye My Old Friend
WDIO-TV
With the news Tuesday, July 13, 2021 that Duluth Central High School officially been sold, it brought to mind a tribute I wrote back in 2011, when the former school was preparing to graduate what would be its final class of seniors.
I could get into how I feel this whole situation was mishandled by various Duluth leaders over the years. It's true, I never understood why they denied Edison the opportunity to purchase the property so that it could once again be used as a high school, especially since their rationale was that they didn't want competition. I mean, perhaps if Duluth did an overall better job with their schools and with providing for their students they wouldn't have such an unhealthy fear of competition, but I digress.
There's no point covering that stuff any longer, even though there are countless Duluth Central Trojans who could speak passionately about this at length. No, I wanted to find what I wrote ten years ago and share it. I wanted think back to some of the best times with some of the best people I've ever met, many of whom are still great friends. Below is what I wrote then, and it still holds true today.
Now, keep in mind that what I wrote below is from the perspective of a Duluth Central High School Class of 1988 graduate, but I bet I'm not the only one who feels this way about a school that really didn't deserve its fate.
Also, when I wrote this in May, 2011, Duluth Central hadn't yet officially closed its doors quite yet (also note that Grant Elementary is now Myers-Wilkins Elementary School):
I grew up in Duluth and I can tell I'm getting older because I soon will have only one school left open.  I went to Grant Elementary, Washington Junior and Duluth Central High School.  As Duluth Central prepares to close its doors, I see some great stories reflecting on what it has meant to this community.  For me personally it was not only was the school my mom, sisters and I graduated from, it was a place that provided amazing friends and memories that I will have for the rest of my life.
I loved going to Duluth Central because it provided more than an education. I didn't come from the richest family at Central or the poorest, but I became friends with that spectrum of people as Central truly was the melting pot school in the area.  Cultural, ethnic and socioeconomic diversity all existed inside Duluth Central High School and we all learned from each other.
When I went there we didn't have gang issues, bomb scares or the weapon issues you hear about today across the country.  We were a bunch of kids from all walks of life learning from our teachers and each other.  I think such diversity is crucial as you grow up as it helps teach you an appreciation and respect for others.  It also helps develop an open mind, which this world tends to lack at crucial points in time.
I can rattle off the names of many friends from Central that I still keep in touch with and who I'm still proud to call friends.  High School can be such a fun, drama-filled, intense and amazing experience.  I'm thankful I had this experience at Duluth Central High School.
Hurrah For The Red And White!
12 Iconic Landmarks In The Twin Ports
LOOK: 15 Discontinued McDonald's Menu Items
KEEP LOOKING: See what 50 company logos looked like then and now