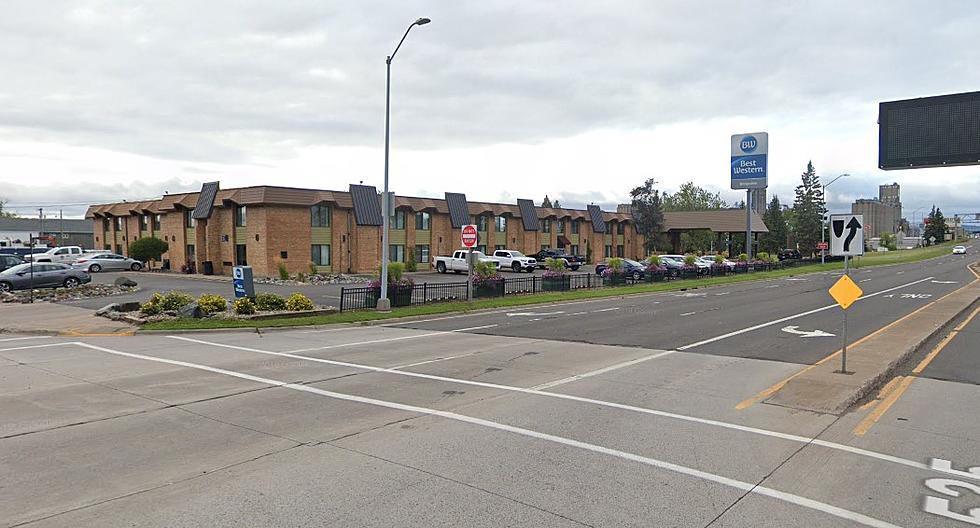 Former Superior Hotel GM Charged With Stealing More Than $65K From The Business
Google Earth/Maps
The former General Manager of a Superior hotel is facing felony charges in connection with her alleged connection in the theft of daily deposits from the business. Christina Lee Lindgren made her first court appearance in Douglas County Court on May 10 to face the charges being made against her.
Lindgren, 49, is being charged with "one felony count of theft" in a business setting.
According to court documents and the details shared in an article in the Superior Telegram [paywall], authorities allege that the woman "pocketed more than $65,000 in cash and checks from the hotel" while she served as the General Manager of the Best Western located right at the foot of the Blatnik Bridge.
Bold Inaccuracies Led Authorities To The Theft Problem
Details being shared about the case show that Lindgren had access the daily incoming cash for the hotel:
"Lindgren was the General Manager of the Best Western in Superior...As part of her duties, she would count the total amount of money collected on a daily basis and complete a daily deposit slip. Lindgren was reportedly the only employee with access to the safe."
The criminal complaint shows that Lindgren filled out the proper paperwork, but what actually went to the bank didn't match. In fact, there was a large gap in activity:
"Detective Sean Holmgren with the Superior Police Department received documents from the hotel's parent company, ZMC, and its bank, Wells Fargo. He found that 202 daily deposit slips were completed by Lindgren between May 2021 and January 2022, but she only deposited money at Wells Fargo five times during that time frame."
All told, there is $65,906.63 unaccounted for and missing from what those daily deposit slips show should have been deposited compared to what actually made it to the bank.
During the May 10 court appearance, a $5,000 signature bond was issued for Lindgren. She was also "ordered to have no contact with her former employer, Best Western Hotel".
Lindgren's felony charge carries a maximum penalty of ten years of imprisonment if she's convicted, along with potential fines up to $25,000. The next court appearance for Lindgren will happen on June 7.
12 Iconic Landmarks In The Twin Ports
Essential Items You Need To Make Your Backyard An Oasis