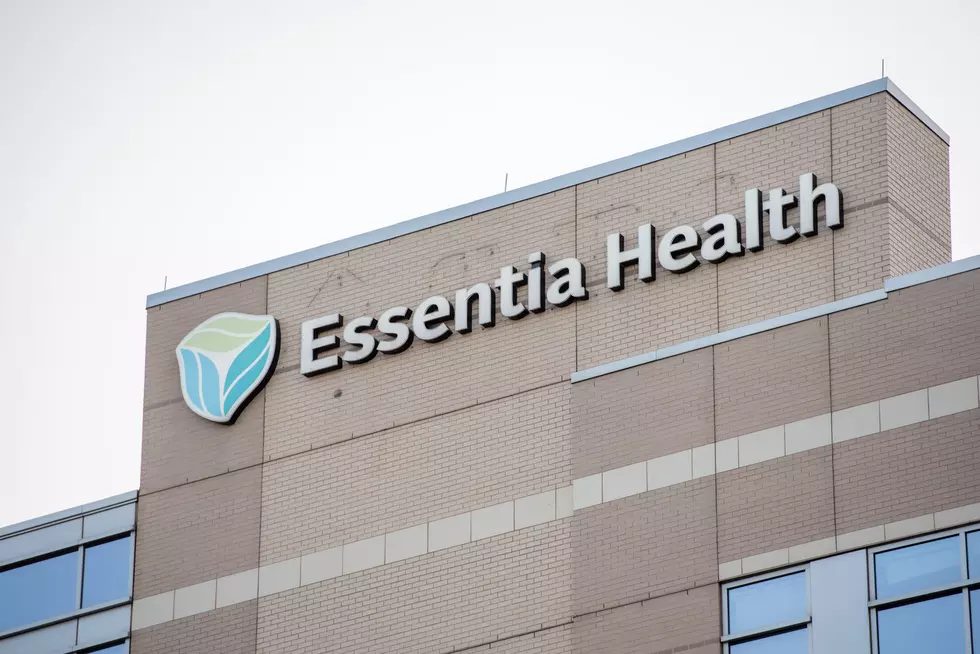 Essentia Health Duluth Seeks Volunteers Across Multiple Facilities
Nick Cooper - TSM Duluth
If you're looking to help out in the Northland, Essentia Health is in need of volunteers for several facilities in multiple areas. According to their press release, they have immediate openings at their locations in the Twin Ports, northwest Wisconsin, the Northland, the Iron Range, Brainerd and Fargo.
These volunteer opportunities range from spending time in medical units and clinic settings to helping patients navigate our facilities, stocking, working in the cafeteria and many more areas.
While being a student isn't a prerequisite to volunteer, Essentia Health notes that many of the available positions can help students build their resumes and help medical students determine an area of focus. Volunteering is also a requirement for some graduate-level programs. They are also provide a crucial service to Essential Health.
"Volunteers make a big difference in our patients' lives," said Deb Anderson, volunteer supervisor at Essentia Health. "It's a safe and meaningful experience to brighten the day of our patients and enrich their lives."
Essentia Health says that in order to ensure the safety and well-being of their patients and staff, volunteers must:
Commit to a regular weekly two-hour shift.
Submit to a background check.
Be fully vaccinated against COVID-19.
Be vaccinated against the seasonal flu between November and April.
Be willing to wear a mask and any other PPE during their shift.
Be at least 18 years of age.
Erica Busta, Essentia's volunteer program manager, says that Essentia Health's volunteer pool was drastically reduced due to COVID-19 and now their goal is to rebuild it as quickly as possible.
Volunteering is a terrific opportunity to give back to the community. To get complete details, and begin the volunteer application process, those interested can visit the Essentia Health Volunteer Opportunities page.
The 100 Best Places to Live in the Midwest
KEEP READING: See 25 natural ways to boost your immune system