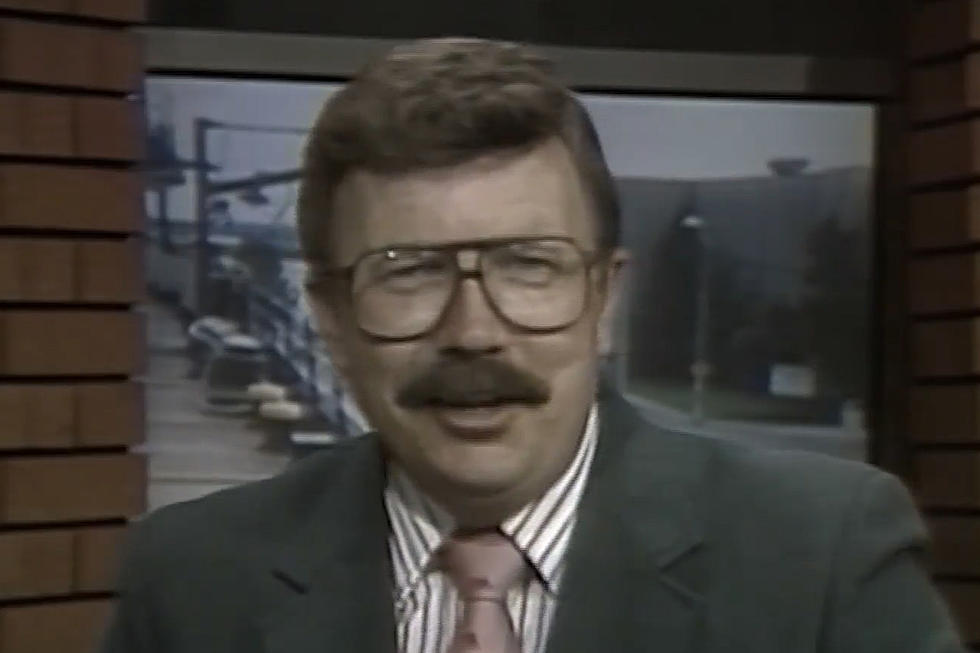 Duluth's Dennis Anderson Celebrates 60 Years In Broadcasting – Watch Videos From His Storied Career
WDIO - via Almanac North FB page
60 years is a long time to work in any industry, let alone broadcasting.  And to spend those 60 years basically serving the same community doesn't happen often.
Far from the glimmer and lights of the coasts, Duluth might be well-known for it's own celebrities.  But there might not be a more-well known person in the Twin Ports than Dennis Anderson.  From 1970 to 2011, Dennis, or, "Denny" as he is equally known as, anchored the nightly newscast on WDIO-TV as the face, voice, and personality that brought the news to life each night.
Even in "retirement", he has continued to be the newsperson Northlanders trust to get their news from.  While the setting and the aim of the programming is a little different, Denny still presents the region's news to viewers as the co-host of WDSE-WRPT TV's Almanac North each Friday night.
To recognize Dennis Anderson's 60th anniversary in broadcast, the producers at WDSE and Almanac North put together a video celebrating his accomplishments and his achievements:
Broadcasting came early for Denny.  Born and raised on the Iron Range - Eveleth to be exact, he started his life-long career path while still in high school working at WHLB-AM in Virginia.
It didn't take long for the connections he made on the radio and at WHLB to translate into a career in television news.  His was the face of the "new" TV station in town in the late 60's - spearheading the investigative reporting that WDIO is still known for.
Along the way - over those 60 years - Denny covered all of the major stories on WDIO. And the less major ones, too. Each night he signed off with the catchphrase that he developed early in his career:  "Good night, everybody, and be kind".
But it wasn't all broadcasting.  Long-time residents of the Northland remember that Denny left WDIO - and television - for a five year period in the 1980's when he went to work full time in the mortuary business.  He also become an ordained Catholic deacon. His return in 1985 was well-celebrated and helped usher the station through all of the seismic changes that occurred in the television and news industry since then.  Film?  Tape? Today it's all digital.
With 60 years of broadcasting under his belt, there is a lot of that film, tape, and digital footage floating around.  Here are some samples of Denny's work in front of the camera over the years:
1985 WDIO Newscast
1972 WDIO Parking Lot Fun
1971 - Denny Drinks The Kool-Aid
So - "Happy Anniversary" Denny! Here's to 60 years and many more to come!
Things Every Northlander Needs During Winter
11 Things To Have In Your Car For Northland Winters
LOOK: TV Locations in Every State
How long it takes to binge 'The Office,' 'Game of Thrones,' and 50 other famous TV shows