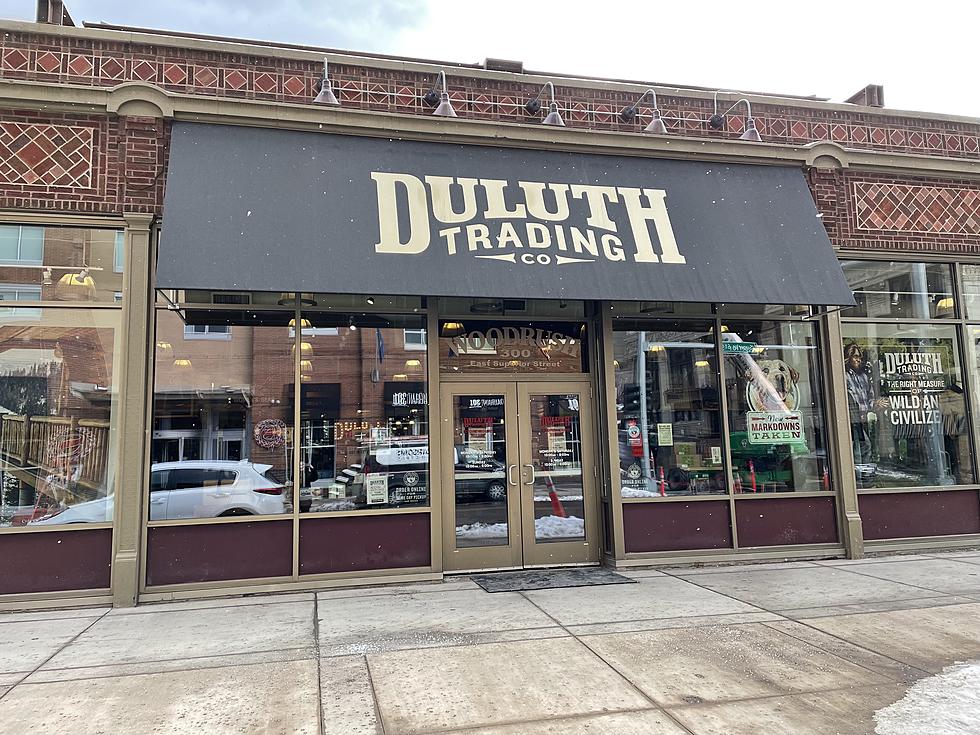 Who Is The Voice In The Duluth Trading Company Commercials?
Lauren Wells, Townsquare Media Duluth
There is probably at least one time in your life that you've asked yourself this question: who is that voice? The voice, of course, is the one that has been voicing the commercials for the Duluth Trading Company.
While hearing one of these commercials, while for the first time or your tenth time, you may start to wonder if the voice is that of famous actor Sam Elliott. We can bust this myth right now: it is not Sam Elliott. That would be awesome though, right? Others have suggested John Goodman was the voice but again, this is just a myth.
Believe it or not, just who voices these commercials has become a major topic of conversation for years. The voice is so distinct and pretty perfect for the company and the brand that is Duluth Trading Company.
The man behind the voice has been in the background for awhile, with the company keeping his name under wraps. The mystery even dates back to about a decade ago, when a fan wrote to the Duluth Trading Company asking who the voice was.
Back in 2012, a customer wrote to the brand on Facebook and asked who the voice was. Someone with Duluth Trading Company responded and said they use a PR firm when it comes to their commercials. Later, they shared a lengthier answer on the same thread, writing:
Thank you for contacting us about the "voice of Duluth Trading." We are happy to hear that you enjoy it just as much as we do. There are a few things we feel the need to keep close to our chest, and the man behind "the voice" is one of them. We certainly hope you understand our desire to keep this distinguishing part of our company lore confidential.
It seems that the cat is now out of the bag and we know the man and the voice behind the iconic Duluth Trading Company commercials. The man with the famous voice is none other than voice actor Wynn Evers.
A few people mentioned his name in the thread mentioned above and a few years back, his identity was confirmed when he did an interview with a production company out of Virginia. With the interview, you can put a name to the face. Check it out below:
After listening to his smooth voice, it is no wonder Duluth Trading Company wanted to keep his identity a secret! In reality, it is likely they were protecting his privacy because the commercials are so popular, thanks in big part to his iconic voice. They may have also wanted to make sure other companies didn't approach him to do voiceover work for them.
However, it looks like being the voice behind the company isn't the only gig Evers has. He does traffic reports for several local radio stations in his area. He resides in Virginia and is on a handful of outlets in that region giving live traffic updates.
He is also a pretty well-known voice actor, thanks in big part to his role with Duluth Trading Company. In 2019, he was nominated for his voice acting for the company. He scored a nomination for Best Voiceover in an Outstanding Radio Commercial. He took home the win in that category!
While doing some research on Evers and the Duluth Trading Company commercials, I went down a rabbit hole watching them! There are so many hilarious ones and I love the way they are made and created. I couldn't choose my favorite but here are a few really good ones that made me laugh:
All of the commercials have hundreds of thousands of views online, which is ton of traffic. The videos all have comments praising the animation and the voice work and of course, the creativity. It is safe to say Evers isn't going anywhere anytime soon!
Duluth Trading Company may have Duluth in the name but the brand is nationwide. There is a location in downtown Duluth, located at 300 East Superior Street. The store is located in the old Woodrush Building, which was built in 1915.
There are several other Minnesota locations, with stores in Bloomington, Fridley, Red Wing and other popular cities. There are also stores far outside of our state, with shops spanning the country in Florida, Georgia, Kansas, Kentucky and Washington.
20 Businesses In The Northland That Have Great Customer Service
8 Things To Have Handy For Outdoor Dining In Duluth