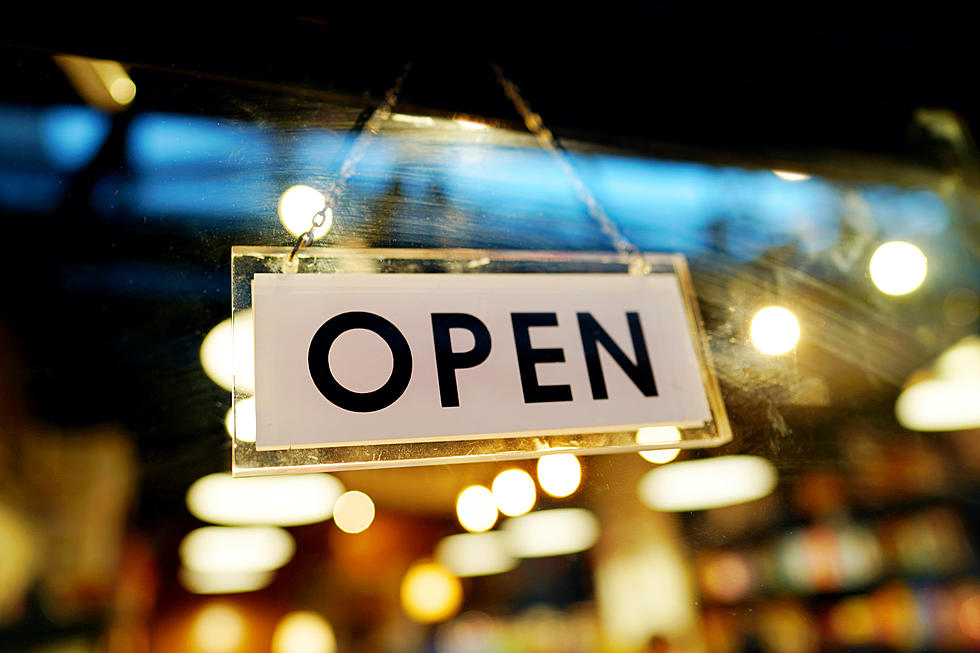 Duluth / Superior Area Businesses Open During COVID-19 Shutdowns
With governor orders in Minnesota and Wisconsin for a number of businesses to close to on-site and in-person food, beverage, shopping, and service, many have adjusted to offer curbside, take-out, delivery, and other remote or non-contact forms of service. Here is an updated list of who is open and how they are able to serve you right now.
Our list includes a number of different types of business, in alphabetical order. If you are looking for just restaurants, here's a filterable list.
NOTE: If you need to update an existing listing, please fill out this form, including your business's name and the word REVISION in the business name field, so we know to revise your listing. 
7 West Taphouse - Downtown Duluth, Superior, Miller Hill
A Place For Fido

Open, offering in-store sales as well as online sales. Also offering curbside pickup during open hours and delivery on Tuesdays and Fridays through March. Access through the Superior Street entrance or the main hotel entrance, or park on Superior Street and call the store for curbside service.

A-Plus Computer Services, LLC.

Offering In house & remote repair, sales
9-5, Monday - Friday
715-395-8333
staff@Apluscomputerservices.com

A G Thomson House Bed and Breakfast

Remaining open, with adjustments to service to accommodate social distancing

Ace's on 29th

Offering delivery, take-out, and curbside off-sale
11 am - 8pm daily
715-392-2547

ACME Tools - Duluth

Open for business, with adjusted hours
Monday-Friday: 7 am - 5:30 pm
Saturday: Closed (temporarily)

Advantage Emblem & Screen Printing
ALLSTAR Service & Accessories

Open for business
M-F 8:00 am - 5:00 pm
Offering free pick-up, delivery, and towing within 10 miles for any service or repair over $250.00

Almanac Coffee
AmericInn Duluth South

Remaining open. Some services are currently limited but we are here for you.

AmericInn by Wyndham Duluth

Open, sanitizing all surfaces multiple times per day.

Anchor Bar & Grill

Offering take-out, with to-go beer available
11am - 9pm
(715) 394-9747

Animal Allies

Open by Appointment
218-722-5341

Applebee's - Miller Hill Mall

Offering take-out and delivery via Door Dash
11 am - 9 pm
(218) 723-1253

Applebee's - Superior

Offering take-out
Open daily
(715) 395-8460

Arby's (All Twin Ports locations)

Drive-thru open
Delivery available via DoorDash & UberEats

Arrowhead Auto Body

Open, offering remote estimates. Send multiple good photos, the VIN number of your vehicle, and any insurance claim information if possible via email or text message.
Email: info@arrowheadautobody.com
Text: 218-722-2902

Arrowhead Printing, Inc.

Open for business with free delivery
8 am - 4 pm Mon-Fri
218-727-1513

Arts Cafe

Offering curbside and delivery (only within the city of Moose Lake at this time)
10 am - 6 pm
(218) 485-4602

Auto Audio

Open for installs
9:00am- 4:30pm
218-729-6996

Barnum Municipal Liquor Store

Open, offering take-out off-sale and pizza/appetizers
M-F 3:00pm-8:00pm, Sat 12:00pm-8:00pm, Sun 12:00pm-5:00pm
(218) 389-6811

B & B Market

Open for business
6a-7p (M-F) 7a-6p (Sat-Sun)

Bending Birches Greenhouse

Opening May 1st for the season
Mon-Sat: 9-5 Sun: 10-3

Benna Ford

Sales Hours

Monday – Thursday: 8:30am – 7:00pm
Friday: 8:30am – 5:00pm
Saturday: 8:30am – 5:00pm
Sunday: Closed

Service Hours

Monday – Thursday: 8:00am – 5:30 pm
Friday: 8:00am – 5:00 pm
Saturday – Sunday: Closed

Bent Paddle Brewing Company
Bergquist Chiropractic

Open for office visits
Mon, Wed, Fri 8 am - 6 pm

Big Apple Bagels

Open for take-out and delivery
Mon-Fri 6am-6p, Sat- 6am-3pm, Sun 7am-2pm
(715) 718-0051

Black Goose Chimney and Duct
Black Woods Grill & Bar Duluth

Offering take-out and delivery (via Black Wood and Food Dudes)
11 am - 8 pm daily
218-724-1612

The Breeze Inn

Offering take-out
12 pm -7 pm daily
(218) 525-2883

Bridgeman's Restaurant

Offering take-out and delivery via Food Dudes
8 am - 8 pm
(218) 727-0196
(218) 428-4001

Buffalo House

Offering take out and delivery (up to 10 miles w/$25 order minimum)
11 am - 7 pm daily
Place orders by calling 218-624-9901 or text Wendy 218-590-6570

Buffalo Wild Wings Duluth

Offering curbside take-out & delivery - Delivering via Food Dudes, Door Dash, Uber Eats
11am to 10pm daily
(218) 722-5100

Bulldog Pizza

Offering delivery and carry-out
11 am - 8 pm daily
(218) 728-3663

Burrito Union

Offering take-out and delivery (via Food Dudes and Grubhub)
11 am-10 pm daily
(218) 728-4414 or order through Food Dudes and Grubhub
Also offering free kids lunch for curbside pickup: Mon-Fri, 11am-1pm

Cambia Hills Day Treatment
Canal Park Brewing Company

Offering carryout and delivery, growlers
4pm-8pm Mon-Sat, Closed Sun

Carmen's

Offering take-out
11 am - 7 pm daily
(218) 879-1889

Choo Choo Bar and Grill

Offering take-out
8 am - 8 pm
(715) 398-3788

Circle Pines

Offering take-out
Weekdays 2-8 weekends 12-8
(715) 466-4004

Chester Creek Chiropractic

Open following all CDC guidelines in regards to the COVID-19.

Complete Nutrition Duluth 
Covered Wagon

Offering take-out as well as off-sale and gasoline
11 am -7 pm daily
(715) 374-2260

Country Inn & Suites, Duluth North

Remaining open and prepared to accommodate healthy travelers. Services are limited however rooms are ready for those that needing a place to stay.

Crooked Pint Ale House

Offering take-out and delivery via Food Dudes and Door Dash
11 am - 8 pm 7 days a week
(218) 464-4129

Dave's Mattress & Furniture

Open for business, offering delivery
10a-5p (M-F) 10a-4p (Sat)

Do North Pizza

Open for takeout, curb-side pickup and delivery
(218) 729-1800

Deluxe Coney Island

Offering take-out and delivery (via Door Dash)
10:00 am - 8:00 pm
(218) 722-2772

Denny's Lawn and Garden

Open for business, offering sales and service, delivery available
M-F 8-4:30 Sat 9-Noon
(218) 728-1854
dennyslawngarden@aol.com

Derek Montgomery Photography
DLH Clothing

Online ordering available while storefront is closed

Dominos - Superior

Offering take-out and delivery
10 am - 1 am daily
(715) 394-7777

Dougherty Veterinary Clinic

Open 8 am - 4 pm Mon-Fri
Please utilize our online store at doughertyveterinary.com to order medications and food.
218-722-3963

DRYCO INC.

Open for business
7 am - 5 pm
Offering COVID-19 Services, Water Damage cleaning, Fire Damage, Mold Remediation, Trauma Clean up

Duluth Dirt

Open for business, offering delivery
Mon-Fri: 7:30-5 Sat: 8-2 Sun: Closed

Duluth Dodge Inc.

Open for business
M - Fri, 8:30 - 6/ Sat 9 - 5
218 720 6123

The Duluth Experience
Duluth Lawn and Sport

Open for business
Mon, Tue, Wed, and Fri - 9am - 5:30pm,
Thu 9am -7pm
Sat 9am - 3pm

Duluth Pack

Reduced Store Hours - Mon-Thurs CLOSED, Fri-Sun 12:00 pm - 6:00 pm
Online Shopping 24/7, free shipping on orders $100+

Duluth Transit Authority

Offering free service on all routes with additional efforts to sanitize and boarding procedures to protect riders and staff

Eagles Nest Resort

Offering take-out food
11 am - 8 pm daily
Place orders by calling 218-721-4147 or text Rachel at 612-250-7457

Earth Rider Brewery / Cedar Lounge taproom

Offering take-out
12 pm to 6 pm daily

Eldorado Bar and Grill

Offering take-out and off-sale
11 am till 7 pm for food, until midnight for off sale
(715) 392-3717

Elmwood Inn

Offering take-out
4:00 pm- 8:00 pm Tuesday-Thursday
(218) 390-3488

Energy Plus

Open 9 am - 5 pm Monday- Saturday
https://www.energy-plus.com/

Engwall Floral Design

Open, offering same-day contactless delivery
(218) 727-8961

Family Tradition

Offering take-out
7 am to 7 pm
(218) 879-1210

Famous Daves BBQ

Offering take-out & delivery (via Food Dudes), as well as catering with notice
11am - 9pm daily
(218) 740-3180

Fisherman's Corner

Open for business
8am-6pm Mon-Sat
Sun 8am-5pm

Fitger's Brewhouse

Offering take-out, delivery (food delivery via Food Dudes and DoorDash)
11 am-10 pm daily
Beer delivery Beer Delivery Th-Sat, 4-8pm (store.fitgersbrewhouse.com)
(218) 279-2739

Flora North

Offering delivery and pick-ups
Monday-Friday 9am-5pm until further notice
(218) 279-3444

Foster's Sports Bar and Grill

Offering take-out & delivery
Monday-Friday 11-8, Saturday & Sunday 10-8
(218) 727-7002

Gannuccis Italian Market and Restaurant

Offering take-out and curbside service
Monday - Friday 11 am to 7 pm

Get Hooked Towing

Offering 24-hour towing & roadside assistance

Grandma's Saloon and Grill - Canal Park

Offering take-out
(218) 727-4192

Greenfield Meats & More

Offering curbside pick-up
Mon-Fri 10am-6pm Sat 10am-3 pm
Call (715) 718-0888 or Text (218) 428-3028

Green Mill

Offering delivery and take-out (delivery via Green Mill delivery and DoorDash)
Sunday-Thursday 11am-8pm
(218) 727-7000

The Greenery Cafe & Bakery

Offering take-out
6:30 am - 1 pm daily

Grizzly's Wood - Fired Grill and Bar - Superior

Offering take-out and delivery via GrubHub and Seamless
11am - 8pm daily

Gronks Grill & Bar

Offering Curbside takeout and delivery
11 am - 8 pm, delivery available 11 am - 2 pm M-F within 10 miles of restaurant
Also available off sale (pick up only) and onsite Growlers (new and refills)
715-398-0333

Gutter Helmet of Northern Minnesota

Open for business
Monday-Friday 8 am - 5 pm
(218) 259-1272

Hammond Steakhouse and Liquor Store

Offering take-out and pick-up liquor
Liquor Store 8am - 12am Steak House 4pm - 7pm
(715) 392-3269

Hancock Mortgage
Hardees - Superior

Offering drive-thru take-out
6:30 am until 10 pm 7days a week

Hoops Brewing

Offering curbside pick-up
2-6 pm daily
(218) 606-1666

Human Development Center

Still open, with extra precautions for COVID-19

Individual Nutrition LLC

Offering delivery of meals - Delivered by our business on Sundays and Mondays. Orders placed before noon on Thursdays are delivered Sundays and Mondays.

Island Lake Inn

Open for curbside & off-sale
11am to 8pm daily
(218) 721-5000

Joseph Nease Gallery
Keyport Liquor
Kia of Duluth

Open for business
Store regular hours/Service & Parts 7am-4:30pm (M-F)

Kosta's Gyros

Offering take-out & delivery - Delivering via Doordash/Grub Hub
11am to 8pm every day
(218) 481-7783

Kwik Trip - All Twin Ports area locations

Open 24 hours - Food, grocery, supplies, fuel

Lake Superior Catering

Offering take-out & delivery
(218) 428-1946

Lake Superior Medical Equipment

Open for pick-up and delivery medial supplies
8 am-5 pm M-F
Duluth (218) 727-0600
Cloquet (218) 879-2211

Laurentian Monument Granite & Stone

Open for business
Monday - Friday 9am to 5pm
(218)741-3641

Lester River Trading Co.

Open online, with curbside pickup and delivery available

Little Angie's Cantina

Offering take-out and delivery
11 am -7 pm daily

London Road Rental Center

Open for business, with the tools to do home projects you've been waiting to do
(218) 728-2940

Marsden Building Maintenance LLC

Has a prevention and remediation response to this outbreak with enhanced routine janitorial services and specialty disinfection services.
(218) 216-5595

Maurices

24/7 shopping online with free shipping

McDonald's - Duluth, Superior, Cloquet locations

Offering drive-thru and delivery via UberEats
Regular hours

McKenzie's Bar & Grill

Offering curbside take-out
11am-7pm daily
(218) 729-1900

Members Cooperative Credit Union

Open for drive-up service at Miller Hill and Spirit Valley branches. BlueStone branch closed for all services

Miller Mall Car Wash
Mix Cosmetiques

Open By Appointment, deliveries available
10 am-5 pm

National Bank of Commerce

Duluth and Superior locations open for drive-through service or by appointment

Northern Communities Credit Union

Open regular hours - Drive-thru open, lobby closed
If you are experiencing any financial difficulties, we have special emergency options in place, please call 218-279-3200 opt. 4

Northern Waters Smokehaus

Offering take-out and delivery with nationwide mailing available
(218) 724-7307

Northland Chevrolet

Open for sales and service
Sales: Monday-Friday 8:30-6:00, Saturday 9:00-4:00.
Parts & Service: Monday-Friday 7:30-5:00

Northland Psychological Services

Open for business
7:30am - 4:30pm

Old World Meats

Open for business
Mon - Fri: 9am to 7pm, Sat: 9am to 7pm, Sun: 10am to 5pm
(218) 722-2333

Olive Garden

Offering take-out & delivery
11am-9pm Sun.-Thurs. 11am-10pm Fri. & Sat.
(218) 727-2623

Pack & Mail Plus (Both locations)

Open for business
9am - 6pm M-F, Sat 10-3

Papa Murphy's Pizza

Open, offering take-out and online ordering
10am-9pm

Paul Davis Restoration Of The Northland

Available to clean/disinfect homes & businesses as resources allow.
218-727-8588

Perkins - Superior

Offering take-out or delivery via Food Dudes
10 am - 8 pm
(715) 392-8544

Perkins - East/West Duluth, Cloquet

Offering take-out and delivery via Food Dudes
10 am - 8 pm
(218) 628-1038

Pickwick

Open for take-out
3pm-8pm, Monday-Saturday
Place orders over the phone: 218-623-7425

Pizza Luce

Offering Curbside take-out and Delivery

The Pharm Juice Bar & Kitchen

Offering take-out and delivery via Food Dudes
11am - 3pm daily
(218) 522-4545

Pro Print

Open for business as usual, following all CDC/government guidelines for COVID-19.

ProSource Auto Repair

Open for business
Call 218-606-1156 or email prosource218@gmail.com

Qdoba Mexican Eats

Offering take-out and delivery (delivery via Doordash and Uber Eats)
11 am to 8 pm daily
NOTE: Limited menu no pork or brisket

Quilted Dog Quilt Shop-Cloquet

Offering Car-side delivery of quilt kits, fabric, anything for a quilt project.
10-5 M-F 10-3 Saturday
(218) 879-3577

Radisson Hotel's Restaurants JJ Astor & Bowery Brothers

Offering take-out, delivery, and room service (in the hotel)
Also serving liquor, beer and wine to hotel guests via room service
218-727-8572

Red Lobster - Duluth

Offering takeout and delivery via Door Dash, Uber Eats, and Grub Hub
Sunday-Thursday 11:30 am -8:30 pm / Friday & Saturday 11:30 am - 9:30 pm
(218) 722-7390

Reimagined, by T. Underwood

Offering Curbside + Local Delivery

Rendezvous

Offering take-out
11am-7pm Mon-Fri. 9am-2pm Sat & Sun
(218) 879-9958

Rock Hill Community Church

Streaming services online, no in-person gathering

Sammy's Pizza (All Locations)

Offering curbside-to-go, delivery
Open 7 days a week, hours vary by store. See website for details.
Also have frozen pizzas too — all food is available for pick up, delivery and curbside to-go.

Sams Florist and Greenhouse

Open for business, offering delivery
8:30 - 5:00 Monday to Saturday
218-628-1091

Savers

Open and working hard to keep the store safe and clean for customers

Second Harvest Northern Lakes Food Bank

In need of volunteers + donations

ServiceMaster RRH

Open for business, offering deep cleaning or disaster restoration services such as fire, water, biohazard, mold remediation, trauma clean-up.
24 Hour Emergency Services.

Shake It

Offering drive-thru take-out and delivery via DoorDash
7 am-3:30 pm
218-624-5662

Sheet Metal Solutions

Open for business, following extra precautions to protect customers and staff

Shel/Don Print, Signs, and Design

Open for business, offering free pick-up and delivery

Shell's Daycare

Open for business
6:30 am - 5:30 pm
715-392-4669

Sir Benedicts Tavern

Offering curbside pick-up delivery

Skyline Social & Games

Offering curbside pickup and delivery (delivery via Skyline's delivery drivers within 5 miles and Food Dudes)
Kitchen open 11 am - 10 pm daily
218-727-5298

The Social House

Open for takeout
Wed-Fri, 11a-6pm, and Sat/Sun, 9a-1p
Call to order: 218-727-8519

Sonju Two Harbors
South Pier Inn
Subway - All Duluth/Superior Locations
Superior Chrysler Center
Super One Foods

Remaining open at all locations, closing at 9 pm. Salad/olive bars closed and in-store seating areas closed.
Store locator:  www.superonefoods.com/store-finder

Taco John's - Duluth/Cloquet/Hibbing/Grand Rapids/Superior

Offering drive-thru service
8 am - 11 pm

Tappa Keg Inn

Open for takeout
12-8 daily (could vary)
218-624-9881

Tavern on the Hill

Offering take-out and delivery (via Tavern and Food Dudes)
11 am - 8 pm daily
(218) 724-0010

Tig's Smok'n Pig BBQ

Open for takeout
Saturday 3-6pm

Trapper Pete's Steakhouse

Offering take-out via curbside pick-up
5-7 pm daily
(218) 878-1222

Twin Ports Dermatology

Clinic and Med Spa will be closed except for emergent cases.
Still available for your Dermatology needs by offering E-Visits to all established patients. E-visits are billable to insurance. Email to get started:
Heather@twinportsderm.com

Twin Ports Diesel & Auto

Open for touch-free repair
Pick-up & delivery available
8-5 M-F / 9-Noon Saturday

Twin Ports Paper & Supply

Open for business 8:00 am to 4:00 pm Mon-Fri
(218) 722-6547

Uncle Dunbar's Auto Body

Open for business
8:00 am - 4:30 pm Monday- Friday

Ursa Minor Brewing

Offering take-out and delivery
12-8 pm every day
Delivery: https://ursa-minor-brewing.square.site/s/order -
IDs must be valid and over 21 years of age. Minimum of $45 order per delivery. Orders will be delivered at 5:00pm daily!
218-481-7886

Valentini's

Offering take-out/curbside
Daily until 6:30 pm
(218) 728-5900

Vanilla Bean Restaurant

Offering take-out and delivery (delivery by Vanilla Bean, Food Dudes, Door Dash and Grub Hub)
9 am - 2 pm daily
Duluth location: (218) 249-1957
Two Harbors location: (218) 834-3714

Vintage Italian Pizza

Offering take-out and delivery
10:30 am - 11 pm
(218) 728-4411

Vitta Pizza

Offering curbside pick-up

White Spruce Market
White Winter Winery

Open for bottle purchases

Wolf Ridge Environmental Learning Center: Summer Camp Registration Open

Summer camp registration is open