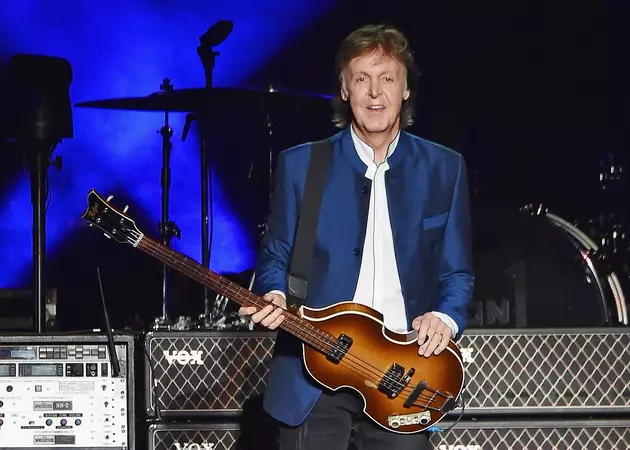 Duluth Radio's Chris Allen Is Related To Beatle Paul McCartney
(Photo by Mike Coppola/Getty Images)
I know, you are saying the same thing I said. What? How is that? My Aunt does a lot of family tree research and Wikitree emailed this factoid to her.
Here's the story of how I found out, while my Aunt has been doing some family tree research, we have learned many things about our family. First of all, a big surprise, I am related to 3 different tribes in Africa. When my Aunt donated DNA to that service that will look up your DNA and compare it to places around the world and can tell you how much of a percentage you have with that area.
She has been loosely working with someone that she just learned is related to us and was talked into joining Wikitree, and sometimes it can fill in your family tree because there are many people working on their trees. It compares your work to others' work and starts to tell you about matches in other families so you can fill in some names.
She noticed that today was what musicians are you related to. It gave her a few names. That's when I found out I am 27 degrees away from Paul McCartney. I know, not all that close, but if I were in a movie, I would maybe be allowed to inherit one of his guitars through some sort of loophole.
I am also loosely related to some other famous musicians. I am 43 degrees from Aretha Franklin, 24 degrees from Bob Dylan, 25 degrees from Leonard Cohen, and 33 degrees from Mama Cass Cohen of the Mamas and Papas. I may have moved up in the world, but I will never lose sight of who I am, my autographs are still free!! Not that anyone would pay.
Now, if I could find a way I am related to Prince, then that's another thing. Here are some famous people from Minnesota.
Minnesota Musicians Who Have Made An Impact
Check Out the Best-Selling Album From the Year You Graduated High School
Do you remember the top album from the year you graduated high school?
Stacker
analyzed
Billboard
data to determine just that, looking at the best-selling album from every year going all the way back to 1956. Sales data is included only from 1992 onward when Nielsen's SoundScan began gathering computerized figures.
Going in chronological order from 1956 to 2020, we present the best-selling album from the year you graduated high school.