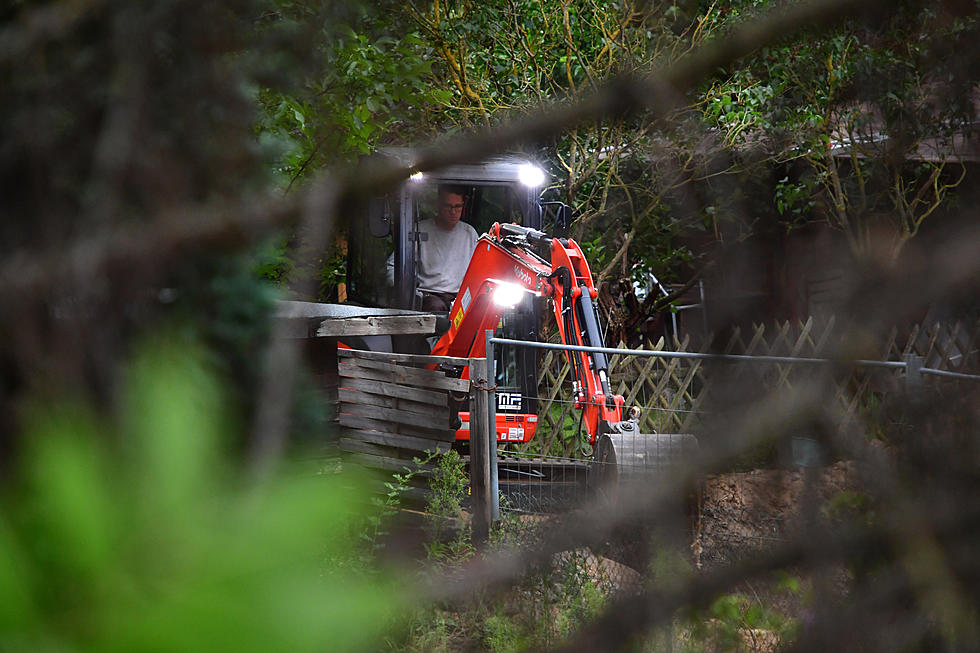 Duluth-Area Utilities Remind You To 'Call Before You Dig' With 811
Getty Images
The summer project project season is just around the corner.  If there's anything that gets Northlanders excited, it's the ability to finally get out in the yard and make something happen after a long winter cooped up inside. Summer is when those landscaping projects happen, fences get built, and playsets get installed.
But before you "dig in" to the work and start your outdoor projects, there's something very important you need to do before you even start:  Call 811, or visit the Call 811 website.
The Head of the Lakes Natural Gas Group - the local consortium of the utility companies in our region, in partnership with the American Gas Association, are sharing their usual spring time reminder to "Call Before You Dig" - instructing people to call the national one-call number at least three days before the shovel hits the ground.  April is National Safe Digging Month.
Calling 811 brings representatives from the local utility companies to your property to mark off the underground service lines and connections are that are buried.  When you call that number, here are the utilities that respond to the request:
Electric
Natural Gas
Telephone
Water
Miscellaneous local community underground utilities
Instead of calling each utility individually, 811 will notify all of the agencies in your community and each will respond, marking the underground lines with paint or flags so that you can avoid them when you dig.
Coming in contact with - or worse yet, hitting hitting or breaking one open with a shovel - can be extremely dangerous.  Not only can it disrupt the utility for your home and (often) neighborhood, it can also cause serious injury or death.
Here are some outdoor backyard projects that could require calling 811 before you start:
Home construction
Garage construction
Deck construction
Gardening - especially if you're digging deep or constructing a new garden bed
Landscaping
 Well-digging
In-ground fire pit construction
Fence post installation
Playground equipment installation
Underground pool installation
While 811 is a national number, each state has "specific processes" in regards to its use and protocols.  There are also "homeowner" and "contractor"-specific channels to go through.  Generally speaking, here are some answers to questions about 811 direct from it's website:
What is it?  811 is a national call-before-you-dig number.  It allows you to find out the approximate location of buried utilities - getting them marked with paint or flags before you start an outdoor project, so you don't unintentionally dig into an underground utility line.
When do you call 811?  Three days before you start your project is the suggested timeline.  However, you could call earlier.  Each state has different guidelines.
What information do you need before you call 811?  You'll need the address for the property you want marked off - including the county and "the nearest cross street".  You'll also need to provide details about the specific nature of the project you're planning on - including where you plan to dig.
What do I do after I call 811?  Wait the necessary days for the utility providers to visit your site and mark off the utilities.  "Once all utilities have been marked, you should dig carefully around the utility marks and consider relocating projects that are close to buried utilities".
In our area, the reminder about spring time "Call Before You Dig" actions and procedures come from the Head of the Lakes Natural Gas Group.  There are five primary utility members of the HOLNGG:  Comfort Systems in Duluth, Superior Water Light and Power Company in Superior, Hibbing Public Utilities in Hibbing, Two Harbors Public Utilities in Two Harbors, and Virginia Public Utilities in Virginia.
10 Major Summer Weather Events In Northland History
LOOK: 20 tips to help your houseplants survive the winter
Here Is How To Blur Your Home On Google Street View