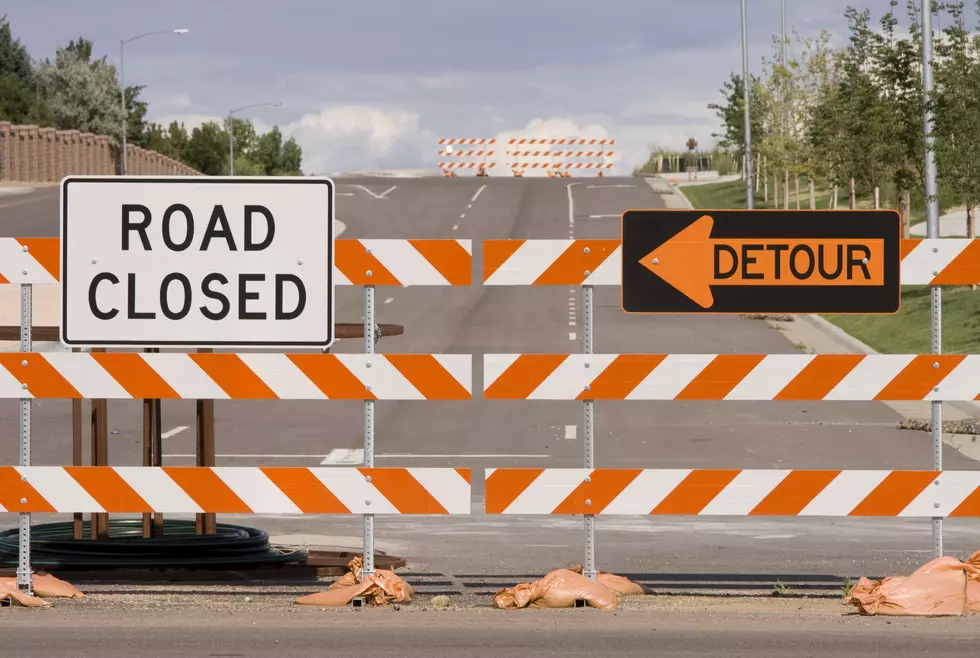 Duluth Announces Two Additional Road Closures To Start Week
Terry Patton, ThinkStock
It's the first full week of summer in the Northland, so it's only fitting that two separate projects will be begin on Monday, June 22,  and both will result in Duluth road closures.
One project is taking place over the hill, involving Maple Grove Road.    According to the City of Duluth, a portion of Maple Grove Road will be closed through the end of the workday on Friday, June 26, to allow work to be done on the new Fairfield Inn and Suites.
Specifically, a contractor will be conducting utility work at 1510 Maple Grove Road. Maple Grove Road will be closed in front of the hotel site.  Detour signs will be posted at Cottonwood Avenue off of Miller Trunk Highway in addition to being placed on Maple Grove Road.
The other road closure beginning Monday will take place downtown Duluth and will involve portions of Lower Michigan and Michigan Street.
To allow for construction on one of the city's sanitary lift stations, the City is closing sections of Lower Michigan and Michigan Street between 21st Avenue West and 23rd Avenue West until sometime in the fall.
According to the City, contractors will be installing a new force main and gravity sewer for a new lift station, which is being relocated to accommodate the Twin Ports Interchange Project.
While this is in progress, only local traffic will be allowed between 20th Avenue West & 21st Avenue West, in addition to between 23rd Avenue West and 24th Avenue West.
Enter your number to get our free mobile app
Motorists will see a detour sign Superior Street and 24th Avenue West during construction. Pedestrians using the Cross City Trail paralleling Michigan Street will be directed to use the detour route established on Superior Street and 20th Avenue West for portions of the project.
14 Of The Most Minnesota MNDOT Messages