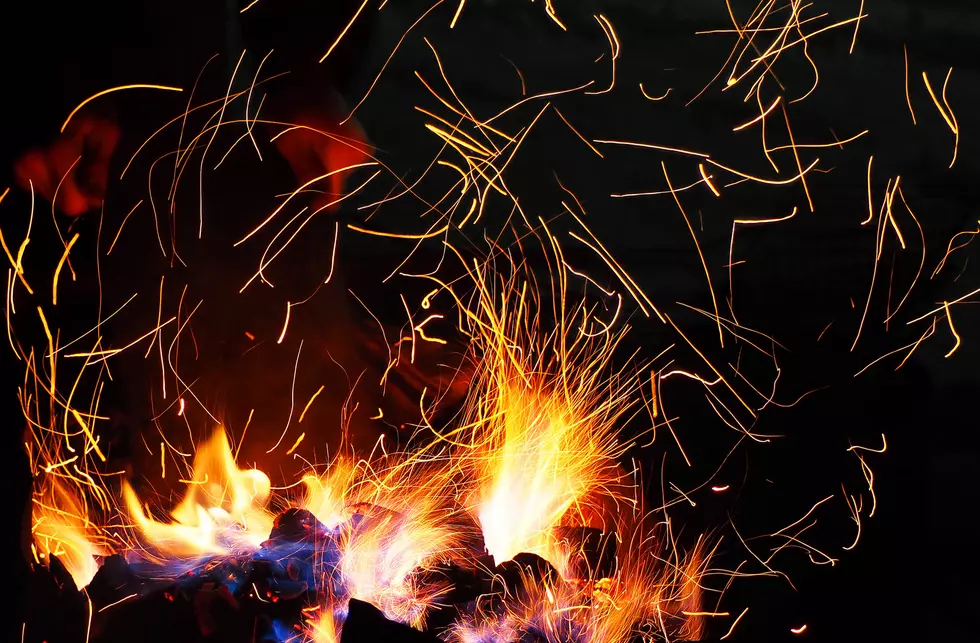 Dozens of Wisconsin Teens Injured After Accelerant Was Thrown On Bonfire At Homecoming Party
ANGHI
An incident occurred this last weekend in Wisconsin where up to 40 teenagers were injured when a bonfire went out of control. Authorities believe an accelerant was poured on the fire causing an explosion that left some victims with critical injuries.
It happened in the early morning hours of October 15, 2022, in the Township of Maple Grove, Wisconsin located in Shawano County.
The Shawano County Sheriff's office reported in a press release that 17 self-transported to local hospitals with their injuries. The range of injuries goes from some being critical to minor injuries that were treated and victims were released from the hospital.
Detectives from the Shawano County Sheriff's Office believe that the actual number of teens injured from the fire could be as high as 40, based on information that they have gathered.
The victims mostly appear to be attending the Pulaski Schoo District. Officers will not be allowed to conduct interviews at the school, so they will be taking statements at the Pulaski Police Department on October 19, 2022, from 4-9 pm.
The sheriff's office is looking for witnesses to come forward so they can gather as much information as possible. They are also looking for videos to show what may have happened. Anyone with information can also call the non-emergency line at 715-526-3111.
The Pulaski School District Superintendent Allison Space addressed the community via the school district's website in a press release. They are offing mental health and grief counseling to students, crisis hotlines, and other resources. They encourage anyone that has information to cooperate with the Shawano County Sheriff's Office.
Multiple GoFundMe pages have been set up for the victims and their families from this tragic incident.
Information from one of the mothers on the GoFundMe page offers more information that hasn't been confirmed or shared by authorities. Allegedly the bonfire took place after the homecoming football game. According to the family, someone at the bonfire throw a can of gas mixed with diesel fuel onto the bonfire. They believe it was meant to be a joke to scare everyone but instead caused great harm. Julie Nelson says that 33 kids suffered significant burns including her son Jake.
How Many in America: From Guns to Ghost Towns
Can you take a guess as to how many public schools are in the U.S.? Do you have any clue as to how many billionaires might be residing there? Read on to find out—and learn a thing or two about each of these selection's cultural significance and legacy along the way.