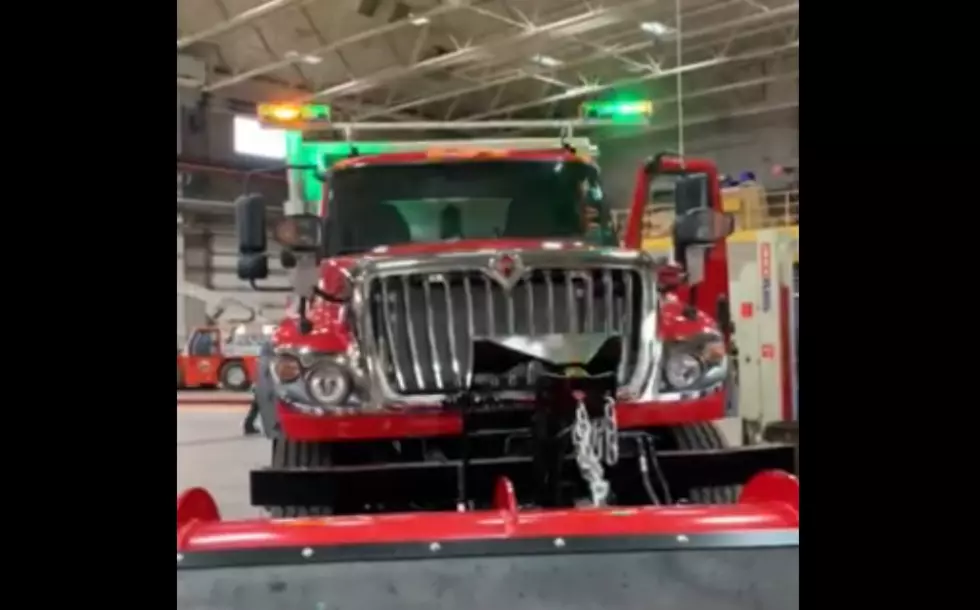 Douglas County's Snowplow Trucks Now Feature Flashing Green Lights For Safety
Douglas County Highway Dept.
It's a new look and from the recent weather forecast - just in time!  Douglas County Highway Department's new snowplow trucks are the first in the area to debut the new fluorescent green warning lights - a light style recently approved by the Wisconsin State Legislature.
The light style and the color are designed to bring safety improvements for both drivers and plow operators, according to details shared in an article in the Superior Telegram [paywall].  Douglas County Highway Commissioner Jason Jackman explains:
"The green lights offer a higher degree of contrast again (sic) the white background of the snow, making them easier to see in low-visibility conditions like heavy snow."
The Wisconsin State Legislature approved the fluorescent green light color and style for use on municipal equipment.
Douglas County shared a video of the new lights in operation on one of their snowplow trucks on their Facebook page:
For the time being, the new colored lights will hit the roadways on only some of Douglas County's fleet.  They've been installed on the four new snowplow trucks that the county recently took delivery of.  The county doesn't "plan to retrofit older plow trucks.  They will continue to add the warning lights to new trucks when the older ones are replaced".
While the lights have been approved statewide for municipal use, Northland drivers won't see their use in other areas - at least not yet.  The City of Superior "doesn't have plans to retrofit current vehicles", but they have plans to incorporate their use on any newer trucks that they order in the future.
10 Unique Activities To Take Up This Winter In The Northland