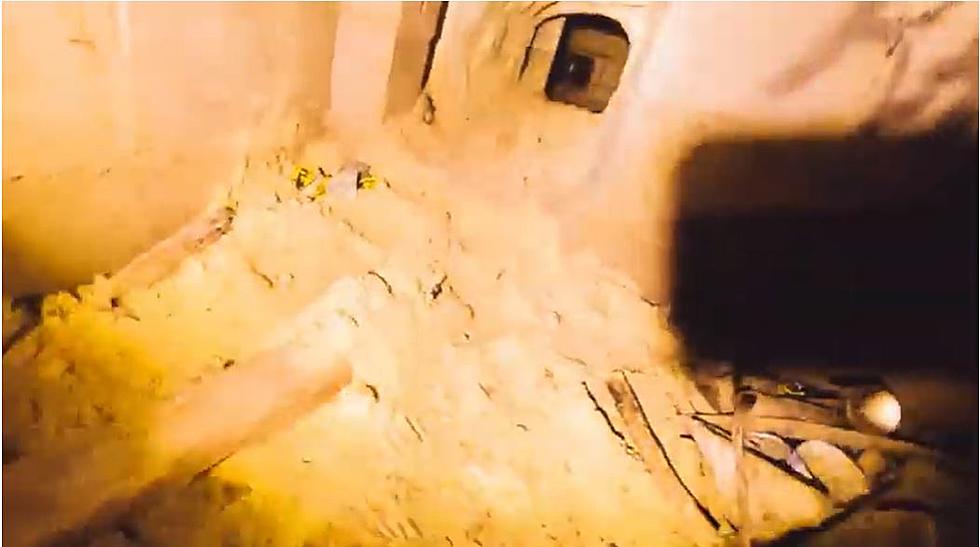 Did You Know There's A Place In Minnesota Called 'Hell's Tunnel'?
Duluth Uberx via YouTube
Just about 3 hours south of Duluth, is a town called Faribault where you can find the Teepee Tonka Tunnel, also known as 'Hell's Tunnel'.
I feel like every city has certain landmarks that always have this crazy stories. However to have a place called "Hell's Tunnel" in your city, there has to be some tales about this one. Let's start with some history of the tunnel before we dive into the lore.
The Teepee Tonka Tunnel apparently had many names such as Root Cellar, Rock Cave, and State School and Colony Root Cellar according to the sign above this historic place. The tunnel was built in 1937 and is 442 feet long. Minnesota Prairie Roots summarized the sign:
 Workers hand dug the tunnel with picks, hauling the dirt and rocks away with wheelbarrows. Once complete, the tunnel served as a root cellar for the Minnesota School and Colony (later known as The Faribault State School and Hospital). The Teepee Tonka Tunnel once held 25-30 carloads of vegetables to feed the 2,300 residents and 350 employees.
Now onto the Faribault State School and Hospital. The hospital went through a few changes throughout the years from the Minnesota Institute for Defectives to the School for Feeble-Minded and Colony for Epileptics before it's current name in 1955. When the school opened, it functioned as a school, a home, and a hospital. In its later years it functioned as providing care, treatment, and training for the purpose of individual's with mental disabilities to return to as normal a life as possible. The hospital closed it's doors in 1998.
To be honest, there isn't a lot of information on the Teepee Tonka Tunnel or 'Hell's Tunnel', which I find very strange. The few links I found, didn't bring anywhere as I was blocked by a bot. I did find a site called The Haunted Hovel. The site has a huge selection of stories from all over the US and the UK.
One user submitted a story about the hospital, depicting a spooky night where they visited the abandoned place on Halloween back in 2011. This story sparked a lot of talk in the comments section including:
...I'll tell ya what the place have me chills and feelings I've never felt before. It felt very ominus, very dark. I've been to creepy abandon places before but this one is one to be careful at. There's alot of history in that area especially near the river.
Even a local user chimed in:
Hello I'm from faribault mn I'm a local here I can tell you one thing that tunnel has a strong paranormal aura im too scared to go there but from what my companions told me it's long and scary there is a lot of activity down there
Another user went on to comment:
Hells tunnel horrifies me. whenever i bike through it i get tunnel vision and i seem to go unnaturally fast through it.
There was also a video shared by Duluth Urbex when they visited the old tunnel that is now painted with NSFW sayings and graffiti of pop culture characters. This place definitely intrigues me, however if you do head out here and find yourself nearing the abandoned buildings,  please be respectful and don't trespass.
Take A Tour Of Nopeming
12 Places In The Twin Ports That Aren't Haunted But Look Like It
11 Very Common Stereotypes About Minnesota