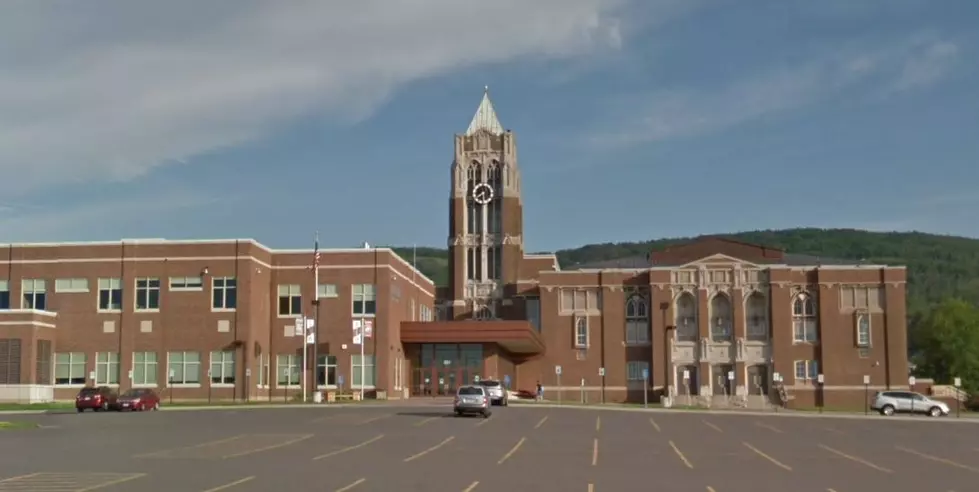 Denfeld Lags Behind Other Northland Schools With Graduation Rates
Ken Hayes
The report card came out for graduation rates across the State of Minnesota, and overall the number increased for the state. The average across Minnesota High Schools is around 83%, according to WDIO. But it seems that there is a large disparity between the two high schools in the City of Duluth. The East High School graduation rate climbed to an above average 93.7%.  However, Denfeld High School graduation rate dropped this year to 73.7%.
Denfeld's graduation spiked last year to 80%, but there 5 year average was 75.48%.  Duluth East's 5 year average is 92.64%.
Other school districts in the Northland graduation rates are strong and above state average.
South Ridge Secondary - 92.1%
If you look at the numbers across the bridge in Superior, they are calculated differently using a cohort graduation rate. The most recent data for Superior is 2016-2017 school year. The 4 year graduation rate for Superior is 86.8%, while the 6 year average is 93.6%.
There have already been comments circulating on social media about what could be causing the large difference in graduation rates between East and West Duluth. It's worth noting that Denfeld's rate is lower than surrounding districts as well.