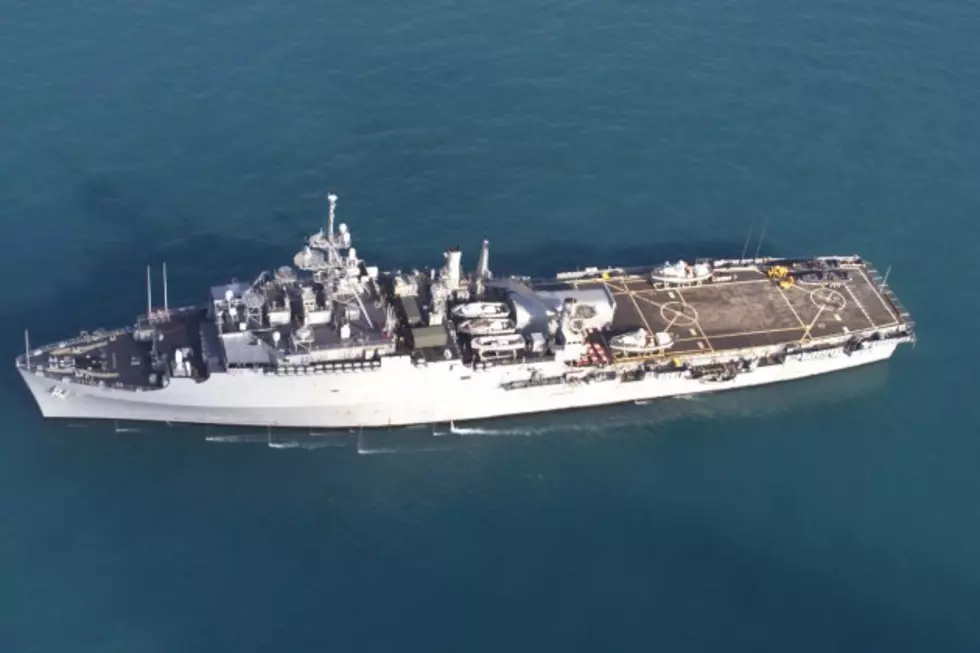 Dedication Of USS Duluth Anchor Takes Place 2pm Friday 8/22 On The Lakewalk
(Photo courtesy of U.S. Navy/Newsmakers)
There was a little hub bub going on the Lakewalk the other day and everyone saw a 12 ton anchor being put in place. What was happening? Well, the anchor comes from the USS Duluth, which was a part of the Vietnam and Gulf War. It was the second ship named after Duluth, and now the anchor will have it's place next to the lake.
The official dedication takes place Friday 8/22 at 2 p.m. at the site it now calls home. On the Lakewalk next to the Vietnam Memorial, which is fitting because of the service it put in for Vietnam. The ship helped rescue people from a tsunami, it transported Marines, and it could provide medical care and food for up to 1,000 people. The decommissioned USS Duluth was uniquely capable of supporting both amphibious and humanitarian operations.
Celebrate those who put countless hours and personal resources toward bringing this prize "home." Speakers will include: Mayor Don Ness, Rear Admiral Duryea, USS Duluth Crewmembers Association President Don Rowe and USS Duluth Commanding Officers. Original crew members are also expected to be on hand.