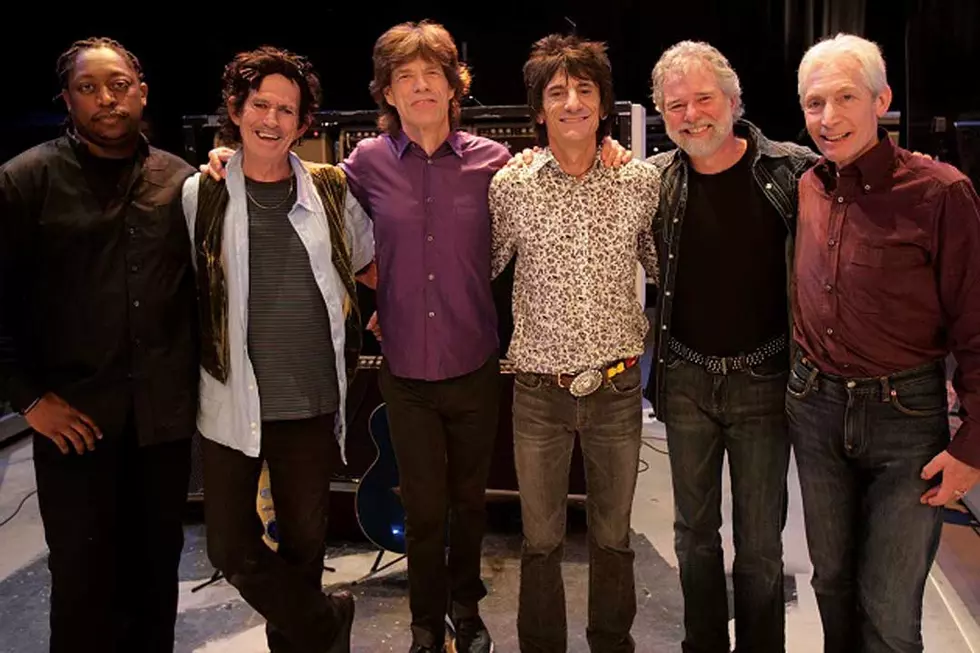 When the Rolling Stones Got a New Bass Player
Getty Images
After almost 30 years as a member of the Rolling Stones, Bill Wyman was done. In December 1992, the band's founding bassist announced he was parting ways with the group: No more tours; no more records. The search was on to replace this key Stone.
Immediately, Chicago-born bass player Darryl Jones put out the word that he was interested in auditioning for Mick Jagger and company. Although Jones wasn't a high-profile musician, he had spent the last decade backing some of the most respected artists in music. Jones, born in 1961, cut his teeth as part of Miles Davis's band in the early '80s. He played in Sting's "Blue Turtles" band. And he had done session work with an A-list roster of talent, from Herbie Hancock to Madonna to Peter Gabriel.
It also didn't hurt that he had met Jagger while touring with Sting and became acquainted with Keith Richards because two of his pals were in Keef's solo band, the X-pensive Winos.
So Jones got an audition in June, where he played some of the Rolling Stones' greatest hits with the band in New York. He felt good about the session and, reportedly so did drummer Charlie Watts who favored playing with Jones again. A few weeks later, he was invited to Ireland to record some of the new material Mick and Keith had started to assemble for the band's next record. Although Jones's bass lines would become part of 1994's Voodoo Lounge, his future in the band was not set in, ahem, stone.
One night, as the Rolling Stones were putting the finishing touches on the new album in Los Angeles, Jones was called down to the studio. There he met Richards, who said, "Charlie asked me if we were going to play with you. We've auditioned all those guys, chose you to play on the record – I don't think we're now gonna go choose someone else." Keith went on to tell Jones about the conversation he'd just had with Watts: "Charlie said, 'Maybe someone should tell him!' So I'm telling you, you're gonna go with us."
The bassist was overjoyed and an announcement was made on March 18, 1994, that Darryl Jones would play on the Stones' new album and world tour, set to begin that summer. Jones has played on every Rolling Stones album and tour ever since.
There's a bit of fine print to the arrangement. Jones is not a full-fledged member of the group (like Jagger, Richards, Watts and Ron Wood). He is reportedly a salaried member on tours, akin to saxophonist Bobby Keys and keyboardist Chuck Leavell – a fact that many Rolling Stones fans remain unhappy about.
Jones has never complained about this, at least not in public. He's instead focused on his love of playing with the Stones, particularly with Watts, who shares a love of jazz with the bassist.
See the Rolling Stones Among Rock's Strangest Deaths
You Think You Know the Rolling Stones?