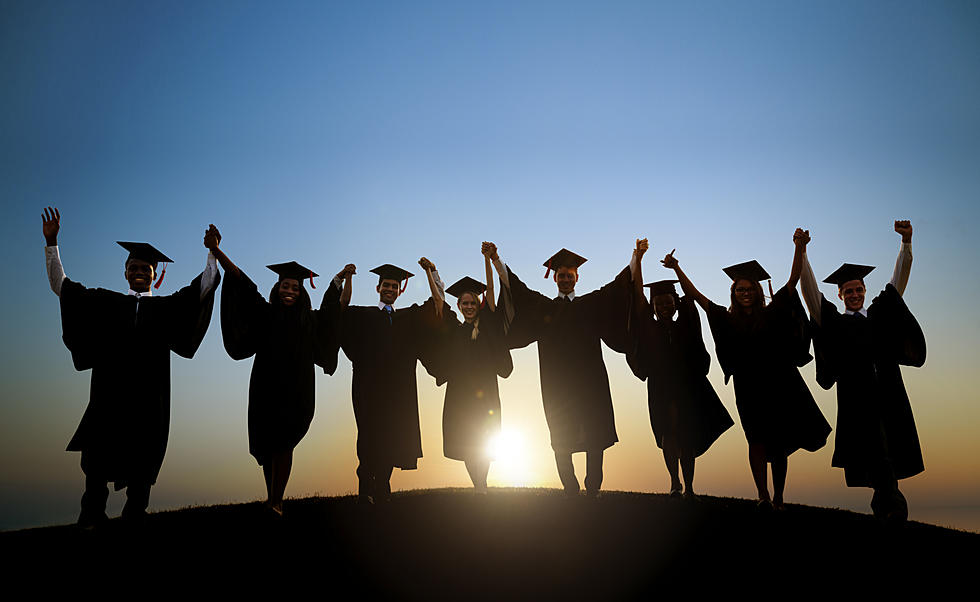 Cloquet High School Plans Outdoor Prom And Graduation
Robert Churchill
Principal Steve Battaglia made the announcement that this year's Prom for Cloquet High School will be in the school parking lot.
Pine Knot News reports that Battaglia said there will be large tents "to help facilitate airflow".He also said the student leaders didn't agree with his decision and want to look at doing the event indoors. Principle Battaglia said that it would change the number of people that could be allowed to celebrate, and creates other challenges.
As for the Graduation, Pine Knot News says Battaglia said at the press conference that he plans to have Graduation on the football field. He said the student leaders are in agreement so that they can hold one large ceremony for the whole class, rather than a lot of small celebrations in order to stay under the Minnesota rules for gathering. They do have a plan for rain as well, they will choose to move it back a week. So, May 28th is the grad day and June 4th is the rain day.
Last year, like other schools, the Pine Knot News said the school canceled the prom and made a movie of students graduating and other highlights from the year on a large screen.
I would imagine the plans being made are to restore some sort of normalcy and make it so students can celebrate instead of missing out like last year. With this plan in place, it will be interesting to see what other schools do in order to have both celebrations and still play by the rules.
LOOK: Here are the best small towns to live in across America
10 Life Skills A High School Graduate Should Know How To Do