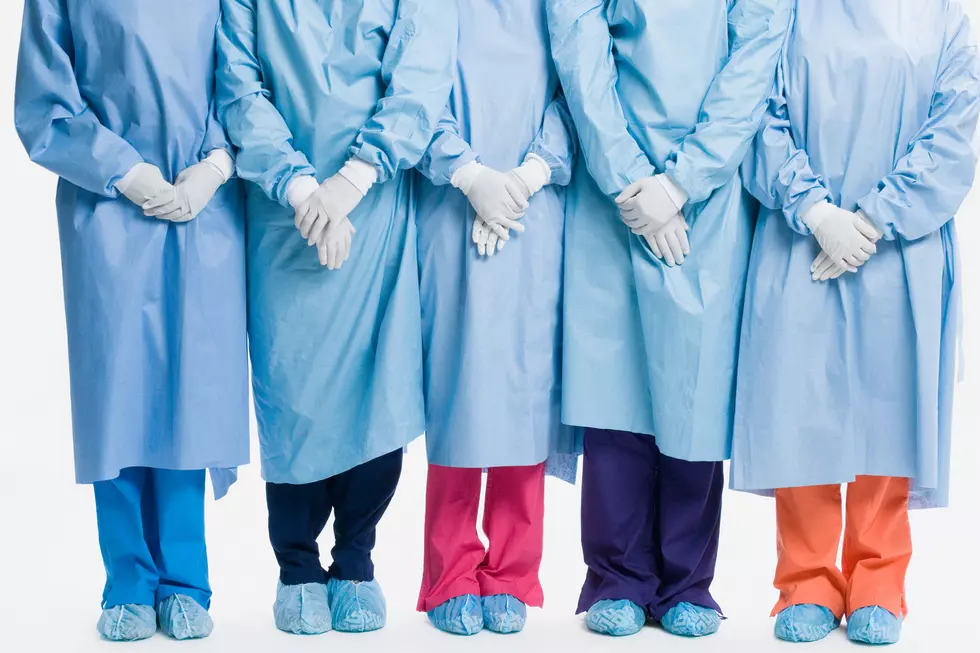 City of Duluth To Honor Twin Ports Frontline Workers Wednesday
Jupiterimages
Duluth Mayor Emily Larson announced an effort to thank frontline workers in the Twin Ports that will take place on Wednesday, November 25 and the community can participate.
"Last week, we lit the Lift Bridge and Enger Tower in purple to honor those who have died in Minnesota this year," Mayor Larson said. "This week, on Wednesday, we will light the Lift Bridge and Enger Tower again, but this time to thank people. To thank our frontline workers for the last eight months in sectors that have been critical to all of our wellbeing. We are lighting these iconic monuments purple for them with our gratitude."
Enter your number to get our free mobile app
In addition to Enger Tower being lit, the Duluth Fire and Police Departments will also be conducting a vehicle parade around Essentia Health and St. Luke's medical campuses as a direct thank you from City of Duluth frontline workers to healthcare frontline staff. Due to the ongoing pandemic, this vehicle parade is not open to the public.
Mayor Larson says that residents can pay tribute to all essential workers, who work every day to keep the community going, by stepping outside or opening a window to bang pots and pans at 3:30 p.m. Wednesday.  That is a time when shift changes generally take place and it would also represent the end of the school day during normal times.
You can see Mayor Larson's full message below.
Supplies and Tips To Help Your Child Adjust To Attending School From Home
8 Things That Will Help You Run In Cold Weather