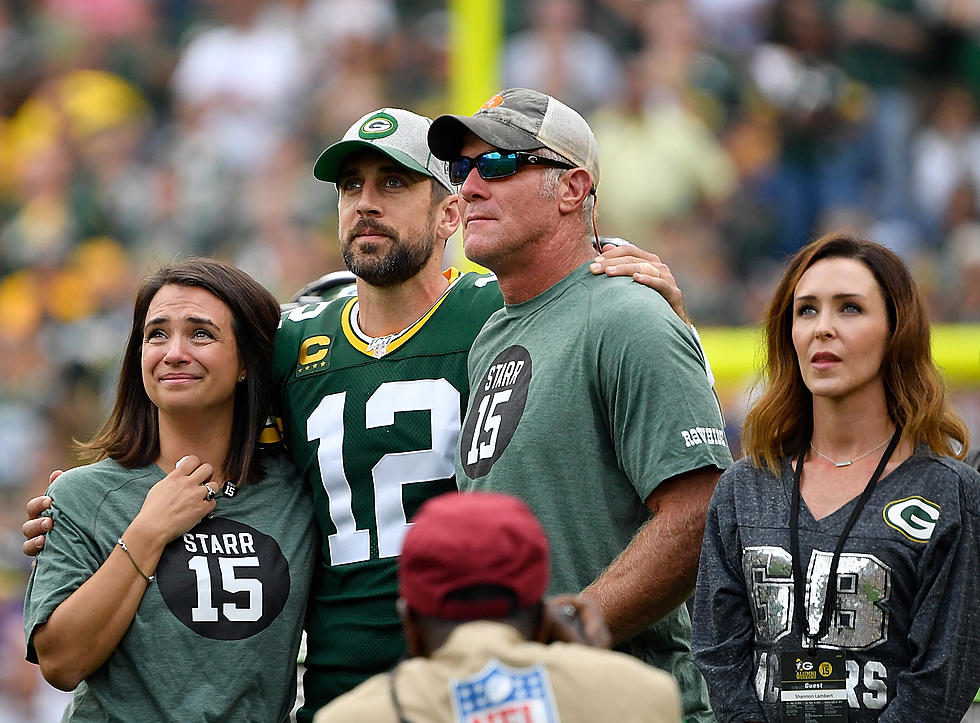 Brett Favre Weighs in on Aaron Rodgers Dispute with Packers
Getty Images
The future of Aaron Rodgers remains a hot topic around the National Football League ever since sources reported that Rodgers wasn't happy in Green Bay and he had reportedly told teammates that he would not be returning.
Brett Favre, who also departed Green Bay for a short stint with the Jets before taking the Minnesota Vikings to the 2009 NFC Championship Game, can not only relate to this situation but he remains a friend of Aaron Rodgers.
According to a report at NFL.com, Favre doesn't see Rodger giving in:
"Knowing Aaron, and I think I know him fairly well, if he has a grudge, whether it be against the organization or a player or an arch-rival, or family, friends, he ain't budging," he said on the "Bolling with Favre" podcast. "I don't see him coming back and saying -- if this is not resolved, however, whatever the issue is -- if it's not resolved, or even if it's resolved but he feels like they have one up on him, he ain't gonna play. Knowing Aaron, he would sit. Now, he would forego a lot of money, but he's also got a lot money."
Favre also said he recently sent Rodgers a text to jokingly ask him if he'd be playing for the Saints this year.  While Rodgers did reply to the text, Favre said all he offered was 'Thanks for checking on me, I'll touch base with you after all this is over'.
It will certainly be fascinating to watch this situation play out.  Will Green Bay find a way to keep Rodgers on the team? Will the Denver Broncos or another team put a huge trade proposal together to take him bring him to a new team? Or, perhaps Aaron will settle in as the next host of Jeopardy!
Whatever he decides, we certainly haven't seen the last of Aaron Rodgers.
Green Bay Packers 2021 Opponents
TACKLE THESE: Check Out the Best Uniforms In Each NFL Team's History