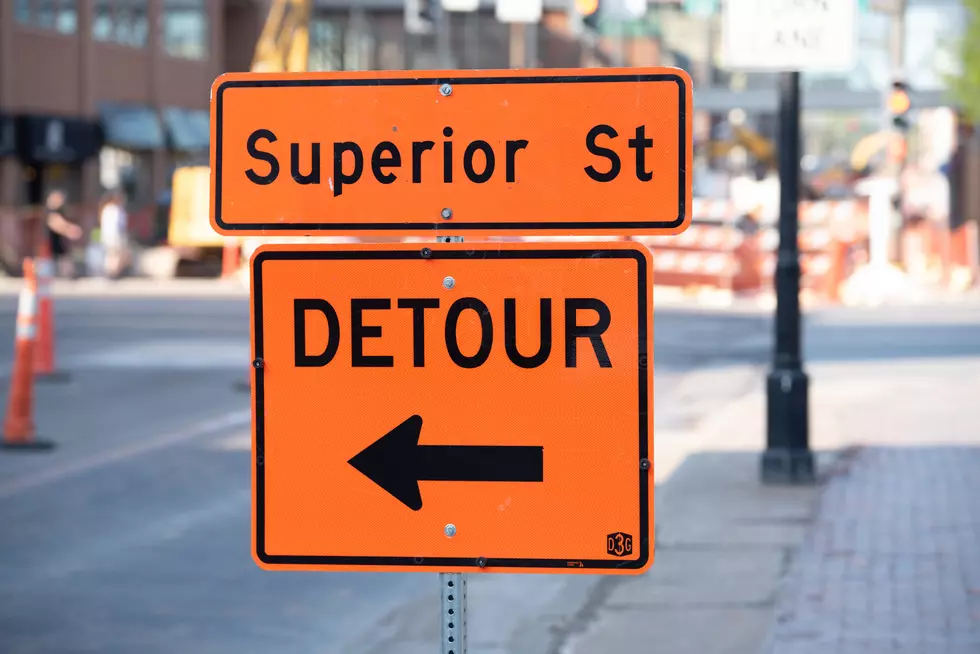 Asbestos Filled Pipes To Start Being Removed During Superior Street Project
Nick Cooper - TSM Duluth
As Phase 3 of the Superior Street Construction continues, starting today May 4 asbestos lined pipes are going to start being replaced. According to CBS 3 these particular pipes are part of the heating system for the district and are around 100 years old.
As with the other phases of this project before the pipes are being removed by licensed asbestos abatement contractors with signs up near the work site and also some areas will be blocked off.
Due to the type of work being done the public is being asked to stay within the designated areas. There will continue to be access to buildings along the work zone.  Also, starting today parts of lower Michigan Avenue will be closed to all traffic between 16th Avenue West and 19th Avenue West
Parts of the street will be closed as workers move a 1,300 foot piece of a gas line for the Twin Ports Interchange Project.  This will limit access, allowing only local traffic between 16th Avenue West and the Superior Street.  According to CBS3 "The Intersection near the M &H. Motorists will be directed to use the detour route established on Superior Street and 20th Avenue West during the pipeline construction."
Enter your number to get our free mobile app
Beware of These 50 Jobs That Might Vanish in the Next 50 Years