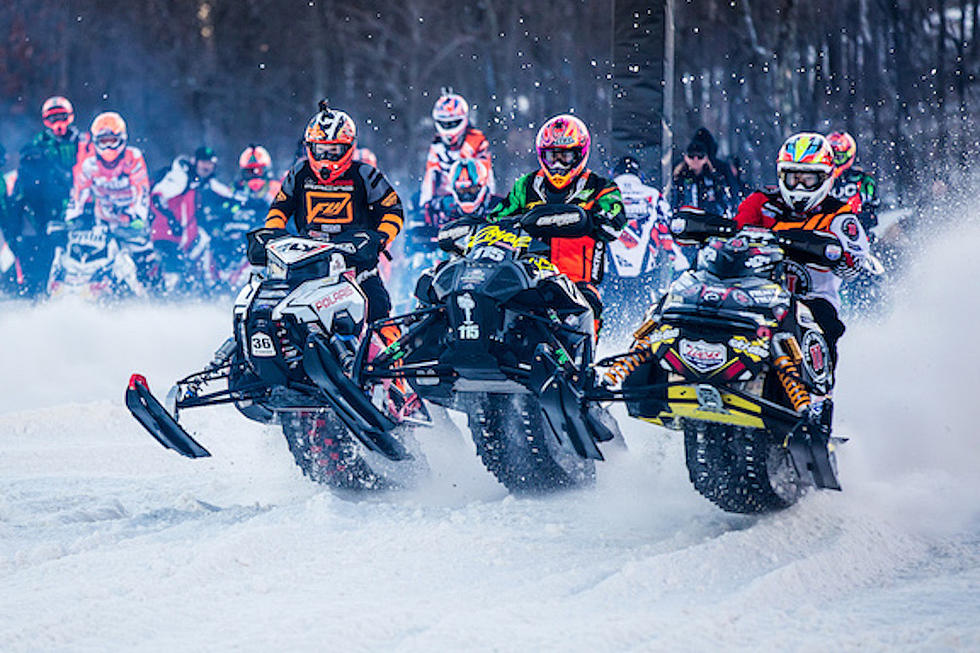 REPORT: 29th Annual Duluth Snocross Not Happening This Year
Courtesy of Spirit Mountain
Every Thanksgiving like clockwork, the Duluth National Snocross brings people from all over to watch the exciting event at Spirit Mountain. This year that will be different for a few reasons.
The Duluth News Tribune says the International Series of Champions, who sanction the Amsoil Championship Snocross Series, is expected to announce the 2020 schedule and the premiere racing event will be left off this year.
DNT says the omission of the event is for a couple of reasons. The COVID-19 Pandemic is one of them, and management changes at Spirit Mountain paired with all the financial problems this year and only made worse by the Coronavirus.
Enter your number to get our free mobile app
Scott Judnick, one of the organizers tells the DNT that it's a bummer. He sits on the ISOC board so it's no surprise to him. He says to the DNT,  he will be home eating a turkey dinner for the first time in almost 30 years.
This brings many people to the area who stay here, eat here, and spend money here. Many businesses in Proctor and West Duluth that boom for the holiday weekend now will lose more money on top of the revenue it is losing because of COVID-19. In my opinion, this is another throat punch to Duluth and surrounding communities who are already barely just standing. More losses for Spirit Mountain. increasingly needing more money in order to operate this year.
Scott Judnik tells the DNT that other outdoor events are happening and they are able to put them on, but it was more than making sure people were safe from a COVID-19 standpoint, it was some problems that were encountered from Spirit Mountain.
Ten Fun Activities To Keep Your Kids Busy On A Road Trip