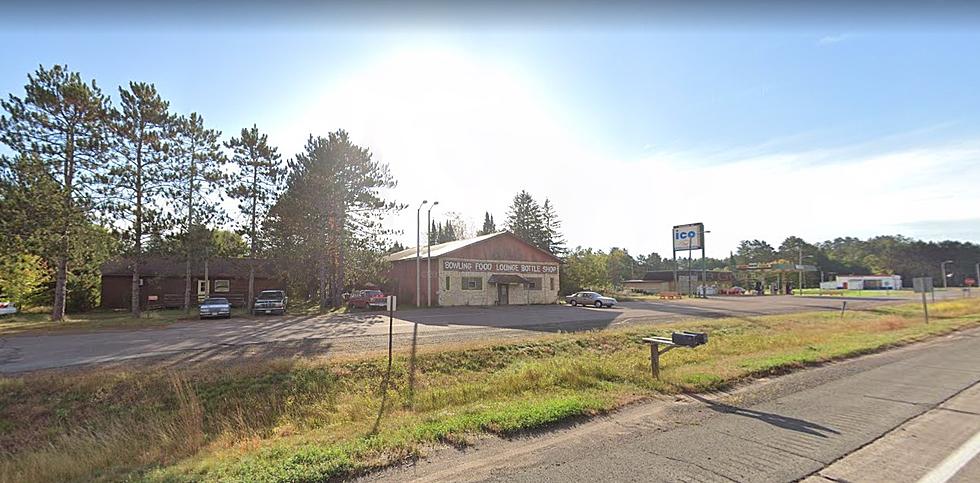 A Town In Douglas County Wisconsin Named Epicenter Of 1975 UFO Outbreak
Google Maps
There is an area in Northwestern Wisconsin that has been a hot spot of strange sightings for decades. I've heard from locals in the area and there are plenty of stories of strange moving lights that go back to the 1970s. One farmer even said a flying saucer landed in his field. There also were cattle that vanished without a trace. It's a weird one, buckle in and get your tinfoil hat on.
An article that featured a snippet of the strange 1975 UFO story was published recently on "Douglas County Past" from the Superior Telegram. That got some people coming forward with their own stories from that time period online. In recent years, I've been sharing UFO stories and investigating some of these sightings. I've had several people tell me about their UFO sightings in this area of Douglas County. I wanted to look deeper into the history of what happened.
Back in 1975, a one-time skeptic of UFOs, Eugene Lundholm became convinced over time that UFOs were real. He was a librarian at the University of Wisconsin Superior. Checking records, he was in his 50s at the time local newspapers reported about recent UFO sightings. I found a newspaper clip deep online at Newspapers.com and I was able to get some information on these occurrences. Eugene spent his free time researching and trying to solve UFO sightings. He was interviewed by the Waukesha Daily Freeman on March 25, 1975, about recent UFO sightings. He talked about how he could easily solve a lot of sightings as aircraft or distant vehicle headlights. But, some of them he could never come up with an answer for. Several of those strange stories come from that event in 1975.
Many people for miles around the area of Gordon, Wisconsin had reported strange flying lights. Lundholm believed that Gordon, Wisconsin was the epicenter of a 55-mile radius of strange UFO sightings. He described the area as a UFO "hot spot," and Gordon is smack dab in the middle of it. To this day, locals report seeing strange lights.
A farmer in Mellen, Wisconsin had an even bigger story to tell. He said that a dome-shaped craft touched down on his farm. He described it as "silvery," and having "red and green flashing lights near the bottom." It had something that looked like a shape of a door that had a yellow glow to it. The craft made a whining noise. He and other witnesses including his family got within about 300 feet of it. They say they could hear noises like metal banging on metal, almost as if a mechanical repair might be taking place. He said the 10-foot wide craft was on the ground for about 10 minutes. Then, it shot back into the sky and disappeared with a loud boom. It was just one of many sightings that occurred on Thursday, March 20 1975.
A year earlier, Lundholm had investigated another bizarre situation. One night a cow disappeared in the Gordon area. On the same night, two cows disappeared near Minong. In both cases, there were no clues about what happened to the cows. There were no footprints of anyone that would have taken the cows. They were just simply gone.
Two weeks after the cows vanished, the farmer and his son heard the cows bellowing, groaning, and stampeding. The son hopped on his Honda (unclear what type) and rode down to the cattle. When he arrived he saw a green light in the distance traveling away in the sky. Were the cows taken by a UFO and they came back for more?
Fast forward to more recent years, and people in the area still say they see strange lights in the night sky. There's a bird sanctuary and wildlife area off of County Road M west of Gordon. It's part of the Douglas County State Wildlife Area. Locals call it the pine barrens or the sand barrens.
Lots of people in the area go here to watch the Northern Lights on some nights. It's a very rural location with little light pollution, so you get a clear night sky on a good night.  According to a friend in the area, people have been seeing strange lights in the sky darting around or floating oddly. A private community Facebook page called "Our Gordon and Wascott Family" shared a bunch of stories lately. Many people have seen UFO's, refer to sightings as the "incident," and claim to see crafts landing and taking off.
I spoke on the phone with a former school teacher who still lives in the area. Her name is Glenda Finstad, and she and her husband saw a flying saucer while driving North near Wascott, Wisconsin in the early 70's. Glenda says the UFO looked just like a flying saucer and it appeared out of thin air above the tree line to the right of them. The craft flew along for 2-3 minutes to their right, when it vanished just as it appeared. She still to this day doesn't have an explanation, and never imagined something like that would happen to her.
If you're reading this article, chances are that you are at least curious in the unexplainable phenomenon that the government has now even acknowledge exists. There are things in our sky that we can't explain. Many sightings over recent years are quickly dismissed as Starlink satellites. They are a product from Elon Musk, and provide high speed internet to the most remote places. At night, they appear as a string of lights moving across the sky. Keep that in mind if you're out looking for UFOs. Here's an example of what they look like.
Do you have a UFO sighting or story you would like to share? Please let me know!
10 Times There Have Been UFO Sightings Reported In The Northland
Haunted Places In The Twin Ports