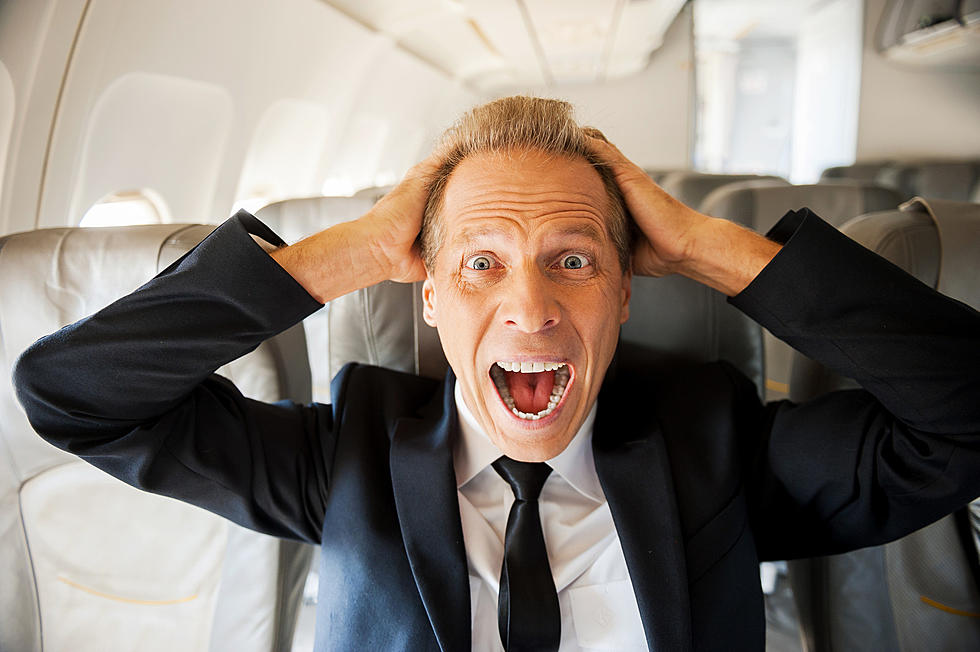 A Minneapolis To Ironwood, MI Flight Loses Exit Door On Takeoff
g-stockstudio
This is a wild story that may give you something else to think about during your next flight. A regional flight from Minneapolis Minnesota to Ironwood Michigan was aborted when an emergency exit door on the plane blew off during takeoff.
According to KBJR 6, Tom Yon from Wakefield Michigan was seated next to the door when it came off during the takeoff. He says it was a small 8 passenger plane operated by Boutique Airlines, which is a private aviation company. He believes they were traveling about 100 mph when the door flew off. He describes it as a loud bang and then noisy with all the wind rushing into the cabin. He didn't even realize that his carry-on bag was sucked out of the plane. Crew returned him his bag an hour after the incident.
The takeoff was safely aborted and the plane never made it airborne. The incident has been confirmed by the Metropolitan Airports Commission. It happened around 3pm on Wednesday, May 5.
According to Boutique Air's website, they operate two different type of planes on their private flights. One of them is the PC-12 which is a Swiss built aircraft. The other aircraft they fly is the King Air 350 made by Beechcraft.
KBJR 6 reports that some of the passengers including Tom Yon decided not to take the flight to Ironwood, and booked a ride share to get to Michigan. Yon says he plans to take up his concerns with the Gogebic County Board Monday morning.
LOOK: Answers to 30 common COVID-19 vaccine questions
While much is still unknown about the coronavirus and the future, what is known is that the currently available vaccines have gone through all three trial phases and are
safe and effective
. It will be necessary for as many Americans as possible to be vaccinated in order to finally return to some level of pre-pandemic normalcy, and hopefully these 30 answers provided here will help readers get vaccinated as soon they are able.