Top 5 Twin Ports Blizzard Videos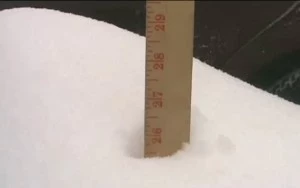 With the biggest snow storm of the 2010-11 winter season ready to hit the Twin Ports later today, lets take a look back at some of the biggest storms captured on film and shared on YouTube form the past few years.
If you get any good video from this storm be sure to share it with us, just post the link below in the comments. See the top 5 after the break.
Subscribe to KOOL 101.7 on
From the 2007 Blizzard that brought over 20 inches of snow and 50+mph winds.
Subscribe to KOOL 101.7 on
More from the 2007 Blizzard, snow drifts of 15-20ft. on Park Point.
Subscribe to KOOL 101.7 on
The Blizzard of 2008 brought out the surfers on Lake Superior. That storm brought little snow, but wind gusts up to 62mph
http://www.youtube.com/watch?v=PX-CHHySf3I'
More from the 2008 storm.
Subscribe to KOOL 101.7 on
Great shots of the 2007 Blizzard