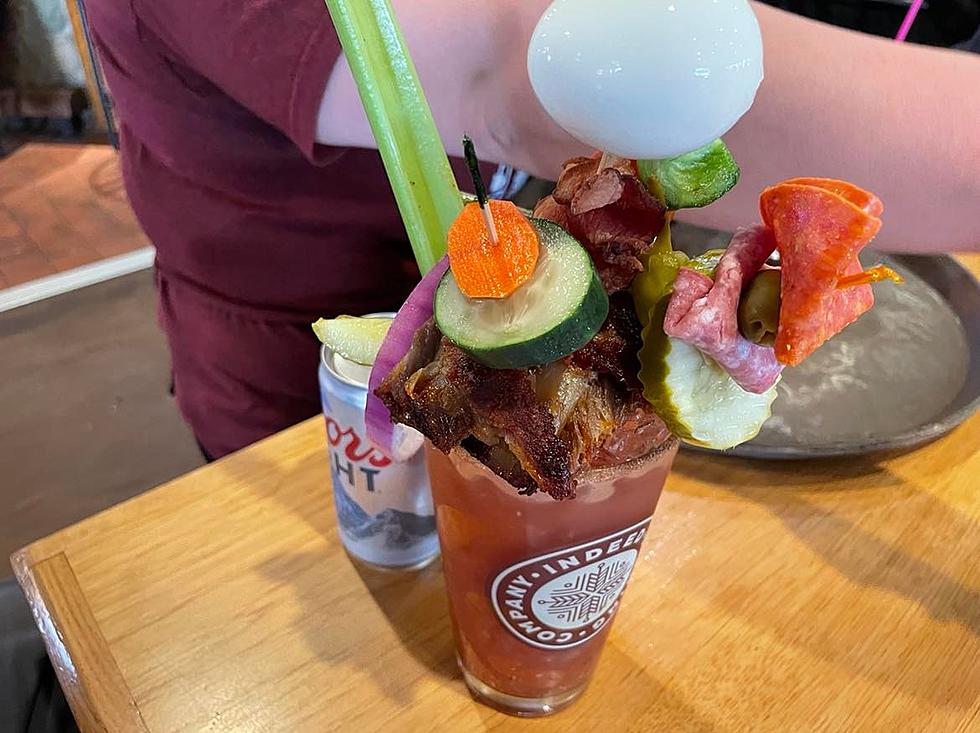 You'll Gladly Pay $16 For This Epic Bloody Mary In Little Minnesota Town
Ken Hayes
A while ago I did a story on a pretty darn good bloody mary I found north of Duluth this summer. A lot of people commented on how great it was, but many people were quick to point out another place I should try south of Duluth. I happened to be snowmobiling in that area last weekend and made a special stop to give this one a try.
This bloody mary is the loaded version and it features a ton of stuff! It's not cheap, but it's a whole meal in a glass. It's a traditional bloody mary that is a tasty mix, but then it's just crammed full of everything in the kitchen. Make sure you ask for the Ultimate Bloody Mary if you want this one.
It has of course the must-have items; a pickle, olive, and celery. Add in a green pepper slice, carrot slice, cucumber, bacon, salami, pepperoni, and a hard-boiled egg. Then they give you the choice of either ribs or a fingerling sandwich in there. It's also served with a mini can of Coors Light. Did I mention they have award-winning ribs? They've got awards from different publications all over the place.
If you want to try this loaded bloody mary, you'll need to go to Doc's In Sturgeon Lake. It's on I-35 about 50 minutes south of Duluth. Sturgeon Lake is a small town, but there are a lot of people from the region that pack this bar quite often.
The service was good, the drinks were good, and this bloody mary was delicious and the bartender made it super fast! The place was really busy too for a Saturday lunch, but the staff was on top of their game.
I'm continuing my quest to find great bloody marys, so if you have a suggestion please e-mail me and let me know!
10 Delicious Snacks With Minnesota Roots
7 Terrific Beers Brewed In The Northland