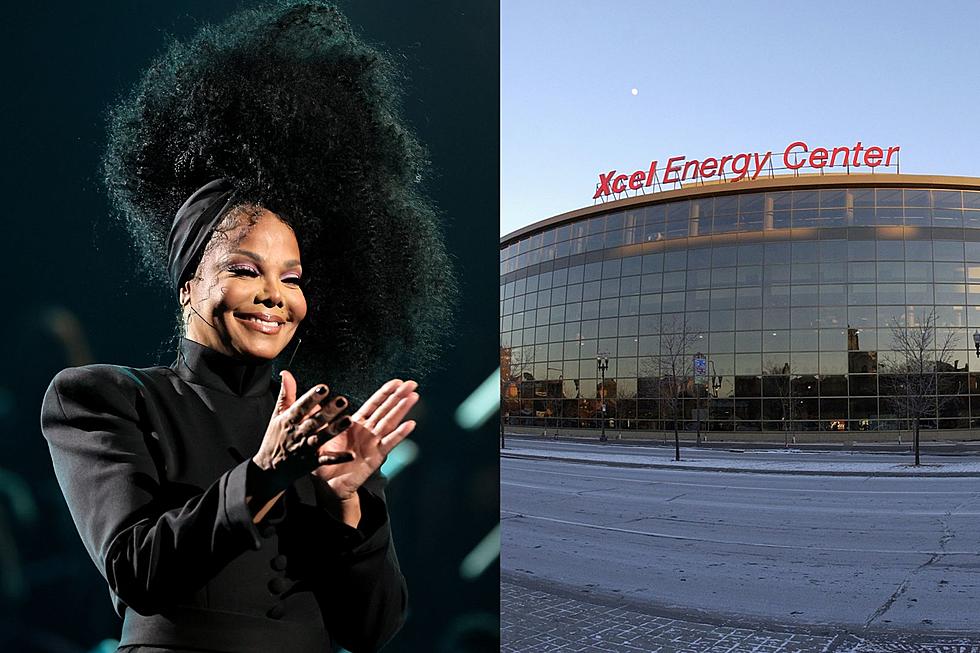 Xcel Energy Center Offers Chance To Win Janet Jackson Tickets For Her Minnesota Concert On May 30
Theo Wargo (Getty) - Elsa (Getty) - composite
Janet Jackson is bringing her 'Together Again' Tour to St. Paul, Minnesota on Tuesday, May 30. The tour marks the first time in four years that Jackson has performed on the road. For the concert days, she's included Grammy-winning Fast and Furious actor Ludacris as her special guest.
In advance of the concert date, the Xcel Energy Center is giving some lucky fans the chance to win tickets to see the show. But you'll have to share a little about yourself to maybe win them.
The Xcel Energy Center is inviting people to share their favorite Janet Jackson song on their Facebook page for the chance to win the tickets. They have a pinned post on their social media, allowing people to add their song picks in the comments section.
Jackson's St. Paul concert happens about mid-point on the 'Together Again' tour - which started in the middle of April and will roll into the end of June. Doors open for the Tuesday May 30 performance at 6:30 PM. Good tickets are still available for the evenings performance. You can get more details and find out more at the Xcel Energy Center's website.
The youngest member of the multi-talented Jackson Family, Janet got her start at an early age performing with her brothers. In the late 1970's, she embarked on an acting career as part of the cast of the highly-rated television show Good Times. Later, she also accepted a role on Diff'rent Strokes and then again later on the television version of Fame.
At the age of 16, Janet Jackson started her solo music career. But it was four years later in 1986 that her music career broke open with the release of her album Control - which was largely recorded in the Twin Cities.
Minnesota Musicians Who Have Made An Impact
Hear The Stories Behind The Most Iconic Prince Songs
Stories about songs by the artist Prince
Headliners Of The 1990 Minnesota State Fair