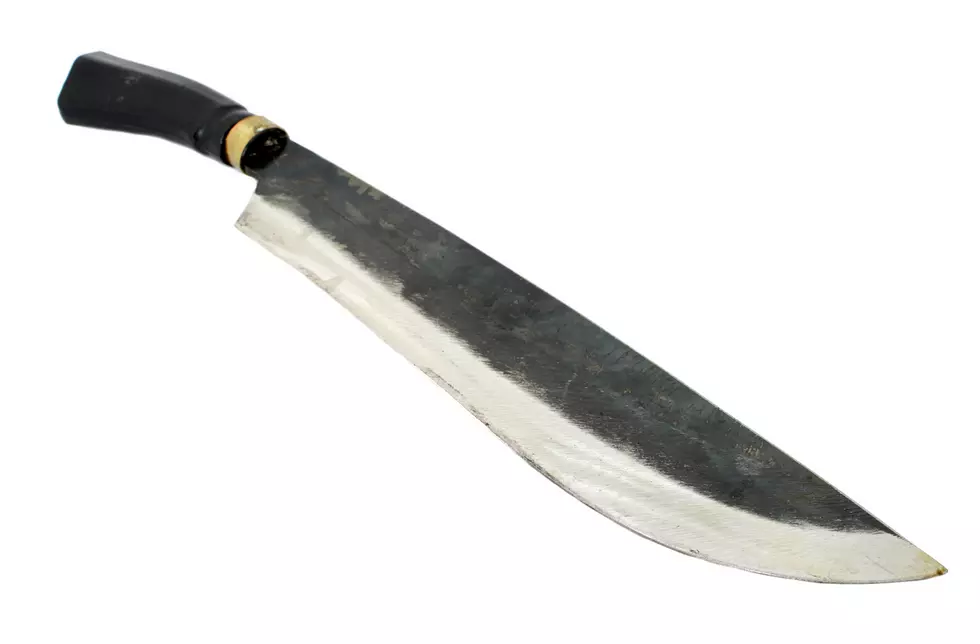 Woman Threatens Eagan Neighbors With Machete, Cuts Utility Wires
macbrianmun
Today's bizarre story of not so Minnesota nice comes from Eagan, Minnesota. 32 year old Kathryn Joyce has been charged with felonies in Dakota County, Minnesota with threats of violence and first-degree criminal damage to property. According to WCCO, Joyce threatened her neighbors with a machete and cut wires to a utility box.
In the criminal complaint, officers were dispatched on February 25 to Meadowlark Court in Eagan where they encountered a woman (Joyce) screaming. A worker for the internet and telephone provider told police that Joyce had damaged a utility box earlier by cutting several wires in a utility box, leading to the disruption of 50-60 people's internet and phone service with damages costing roughly $10,000. Meadowlark Court is located just off of Blackhawk Road just North of Diffley road intersection close to I-35.
Other neighbors accused Joyce of approaching their house while swinging a machete on February 24. The neighbors fled the home in their fear of Joyce, and believed that her threats were ethnically motivated. The victims of the threat returned to their house and asked police to accompany them on February 26 so that they could retrieve some belongings. Joyce then went to their vehicle swinging a baseball bat. That's when cops arrested her.
The Dakota County Inmate roster lists charges of Disorderly Conduct, Damage to Property of Critical Public Service Facilities, Terrorists Threats, and Damage to Property - 1st degree. She was booked and detained on February 26. According to WCCO she could face up to 5 years in prison if found guilty. She has not posted bail as of the time of writing this article.
10 Places a Duluthian Would Be Ashamed to Admit They've Never Been