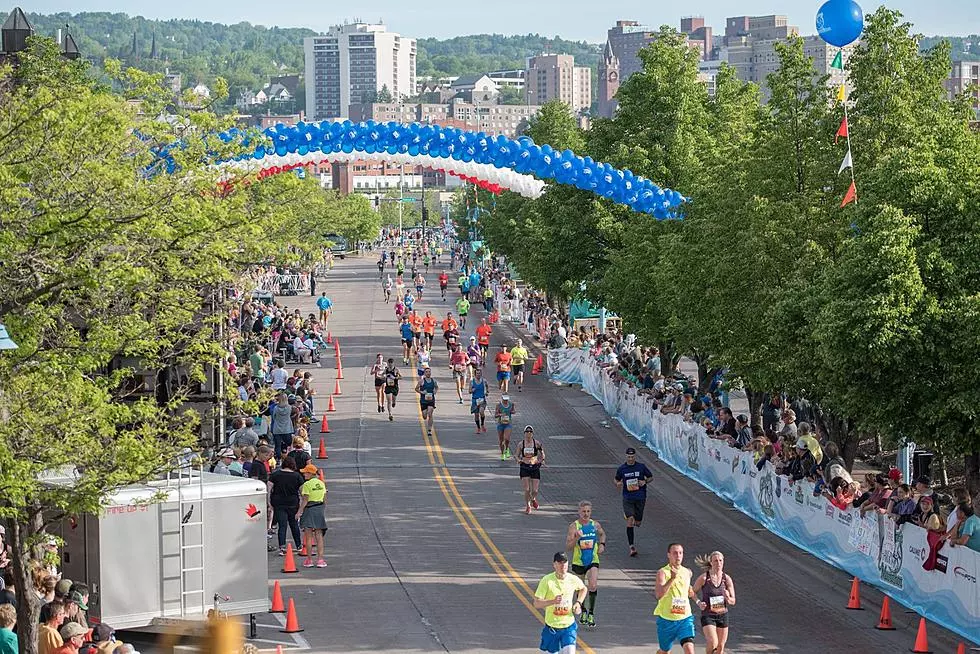 Where Is The Best Place To See Grandma's Marathon 2021?
Nick Cooper TSM Duluth
The short and quick answer is, not on the course. With Minnesota State Mandates in place, Grandma's Marathon is discouraging spectators this year.
So, how do you see the race? That's where the media can help you out. Online at WDIO.com, you will be able to enjoy the race online. WDIO will be using The Northland Fan 560 am and 106.5 fm for the call of the race, or you can tune in to the radio on those channels or listen to the race on the app or on your computer while The Northland Fan streams the entire race.
There will not be stands set up along the race at the finish line, the finish line will look different this year too. There won't be as much media at the line taking pictures and asking questions. Those will go to the media sponsors WDIO and Northland Fan 106.5 fm and 560 am.
The Big Top tent will not be there and they are discouraging people not to wait for your family or friend member that just finished the race. They don't want a lot of people at the finish line to clog up the area. If you are down there to meet up with family or friends, you must wear a mask.
According to Zach Schneider Grandma's Marathon is doing as much as they can to be safe and that includes following all Minnesota State mandates. Some of the rules may change a little bit but as of right now, Grandma's Marathon is saying, don't go to the race, there won't be anywhere to sit, and nowhere to do anything.
Top Reasons Northlanders Dislike Summer
10 Songs That Make Northlanders Happy