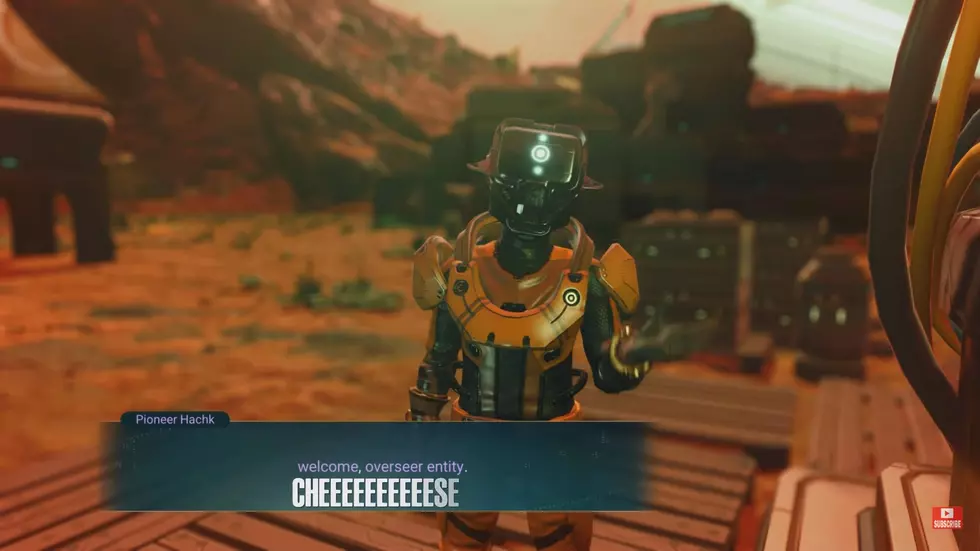 Watch: 'No Man's Sky' Game Play On The Planetary Settlement Of Wisconsin
Captain Steve via YouTube
Survive and explore in Wisconsin for the newest update for the science fiction video game, 'No Man's Sky'.
'No Man's Sky' is a a science fiction survival game that was released back in 2016. You take the role of a "Traveller" otherwise known as an alien humanoid planetary explorer. The goal is to explore an uncharted universe on a randomized planet. You will then need to do four main things: explore, survive, combat, and do some trading.
Turns out, a new update will let you settle down in Wisconsin for a little bit. That's right, America's Dairy Land will now be a Planetary Settlement.  This wouldn't be the first time a video game has come to the Midwest.
A few years ago some created custom 'Left 4 Dead 2' map that let you fight your way through the zombie apocalypse right here in the frozen tundra we call the Northland. Recently I discovered someone turned Downtown Duluth into a 'Minecraft' map. There was even an eerie similar looking Duluth landmark in 'Fallout 4'.
I never personally played 'No Man's Sky' before, but a few of my friends have and they love it. It didn't say when they update would be released (and I tried my best to do some digging), but a gamer from the UK called Captain Steve who regularly streams the game, has released a teaser trailer and some joke game play for the Wisconsin update.
Let's break down the teaser trailer:
Bowling
Captain Steve starts out in the multiplayer sphere, where you can now play bowling (if you have friends or if you just want to go solo). I know growing up, all of my dad's friends from Wisconsin were all on bowling teams. So bowling is definitely a big thing in Wisconsin.
---
Red Neck Vibes
Those were his words, not mine for the record. However you can build your settlement however you like. He does say if you go to Milwaukee, you'll have more of a modern sort of vibe.
---
Clear Snow From Bases
Ah, yes. There are even seasons in the game, just like in real life. Looks like you'll have to clear snow from your bases. Looks like your friends can even hire you to clear snow from their bases when they can't. It's a win, win! Captain Steve even went on to say that friends from south will offer you crystal of the meth kind to exchange for your services.
---
Hunting
A favorite of Wisconsinites, is hunting season. There are many different types of fauna throughout the game to hunt. From Oxyacta to Rigatori Niplatea, and over 23 different genera, some may never appear on one planet. You can even make sausage and tangy cheese from the animals you hunt.
---
Pulse Fishing
Normally we go pole fishing, but in 'No Man's Sky', we go pulse fishing. No worries, Captain Steve does warn you that ticks and mosquitoes can be found within the cubes during to the summer season.
---
Ignoring Friend Requests From Illinois
Probably the best feature of the update, Captain Steve informs you how to ignore those requests from people that come from Illinois.
---
So as you can tell, the teaser trailer is satire as Captain Steve admits he's never been to Wisconsin. He claims he got all his facts about Wisconsin from this video. You can see the full teaser in all of its glory below:
Captain Steve also has some satire gameplay of the Planetary Settlement of Wisconsin. I'll post that down below as well so you can enjoy his walking around a pixelated version of neighboring state. No word on when the update will come out, but I'm definitely intrigued by it. Captain Steve goes over the update before his game below as well:
A Cave Mansion In Wisconsin Where The Flintstones Meets A Rainforest Café
Must-See Rustic Wisconsin AirBnB Includes Historical Fire Tower