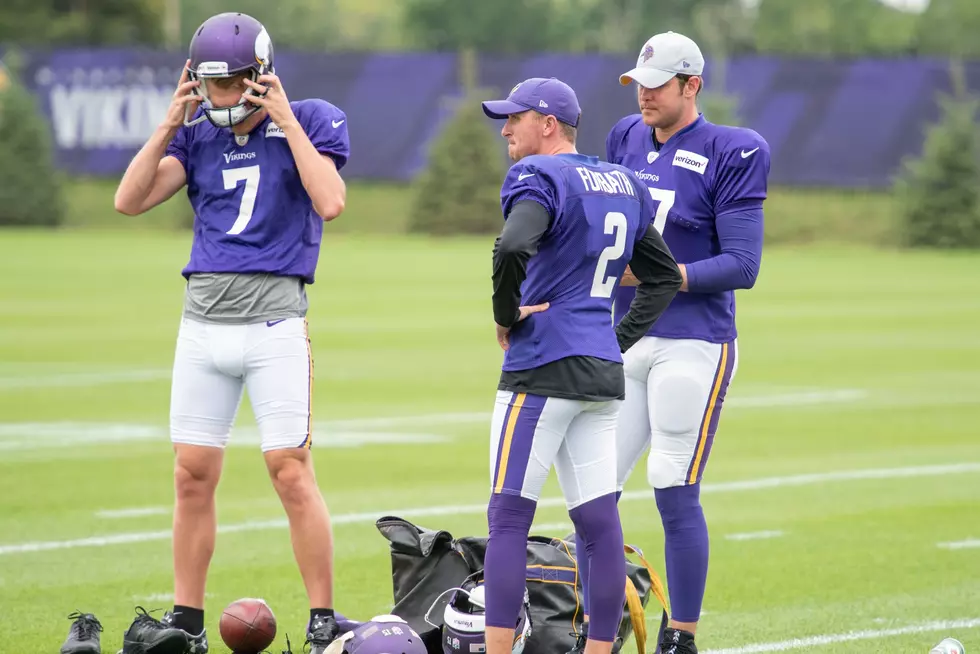 Vikings Settle Kicking Battle, Cutting One Of Their Two Kickers
Nick Cooper - TSM Duluth
Kai Forbath was brought in during the 2016 season to replace Blair Walsh, and served all of the 2017 season as the team's kicker. During this offseason, the Vikings drafted Daniel Carlson in the 5th round of the 2018 NFL Draft to give Forbath some competition and to see if they should stick with the veteran or move in a younger direction. Today, that decision was made.
While it likely wasn't the only aspect of the decision, a missed 41-yard field goal by Forbath in Saturday's game may have sealed the veteran's fate with Minnesota. The team announced today via a list of roster moves that Forbath was cut from the Vikings.
Forbath spoke to the Pioneer Press about that missed field goal in Saturday's 14-10 loss to the Jacksonville Jaguars, telling them "That's a kick I should make. It came off the foot good. It had good height and good distance. It just stayed down the hash. It happens."
In the 2018 preseason, Forbath is 1 of 2 on field goal kicks (no extra point tries), with both of those attempts coming in Saturday's game against the Jaguars. Rookie Daniel Carlson, who was specifically on extra point/field goal duty in game 1 has been perfect so far this season. He hit 2 field goals and 4 extra points in game 1 against Denver, and additionally hit his only extra point try on Saturday against Jacksonville.
Cutting Forbath gives Carlson the keys to the kicking game for a Vikings team that has a somewhat in question recent history with field goals and extra point tries dating back to Blair Walsh. Drafting Carlson in the 5th round suggests that the team has a lot of confidence in the young kicker, who will be the guy moving into the regular season.