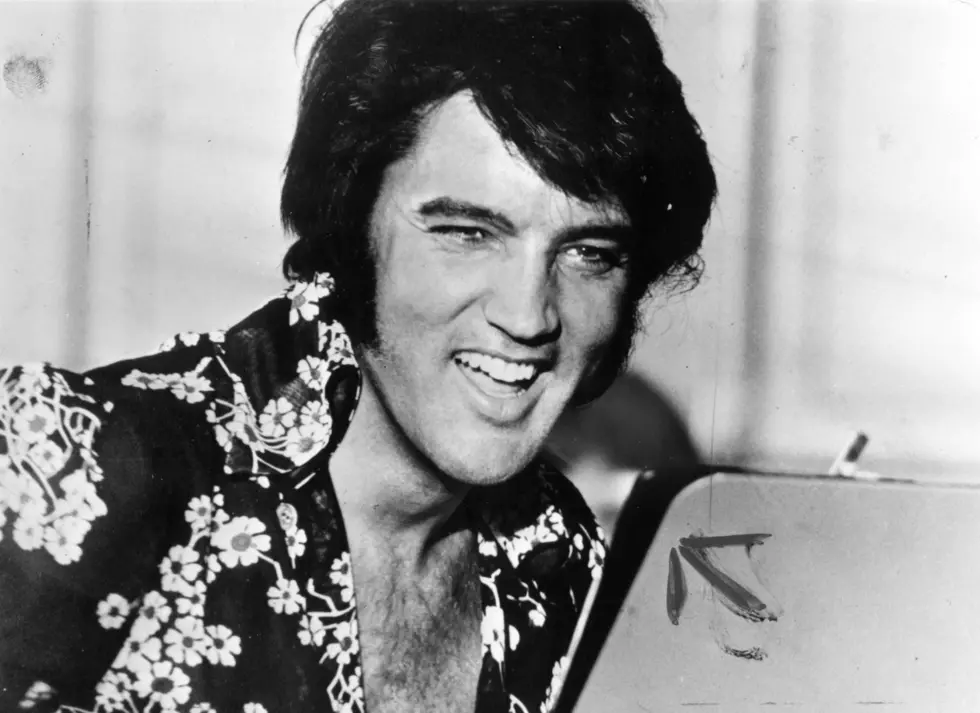 Top Ten Things Elvis Would Have Ordered From Amazon
Everyone knows that we lost Elvis in the summer of 1977 - long before personal home computers became a thing - not to mention the internet and online shopping.  But what if The King had been around for Cyber Monday specials; what would he have bought?
With reverence (but also with our tongues planted firmly in our cheek) we present a Top Ten list of what Elvis would have potentially bought online - taking care not to populate it with the stuff an impersonator would like; this is stuff we could see him using at Graceland.
---
Zodiac Brass Monkey Statue Figurine
Everyone knows about the famous Jungle Room that Elvis personally decorated in Graceland.  The room even has a waterfall with running water!  We think that this figurine would fit right in with the theme.
---
Elvis was infamous for his stylish clothes and jewelry.  He also liked to smell good.  According to those close to him, his favorite cologne was Lenel - a brand that's hard to find these days.
---
Kangaroo Gold 60's-Style Aviator Sunglasses
One of the iconic accessory items that The King was often photographed with - day or night - was his sunglasses.  For Elvis - the gaudier the better.  We think that this pair qualifies.  And with the way that people often lose their sunglasses, it's probably safe to buy more than one pair; you'll put 'em to good use.
---
George Foreman 4-Serving Panini Press
Elvis infamously enjoyed fried peanut butter and banana sandwiches.  While we're sure that the cook used a frying pan on the stove, the modern kitchen at Graceland could have utilized this small appliance on a daily basis.
---
Simplehouseware Fruit Basket Bowl with Banana Hanger
With all of those fried peanut butter and banana sandwiches being made in Elvis' kitchen, they would have needed someplace to store extra bananas.  While this banana hanger model comes with a fruit bowl, something tells me that at Graceland they would have used the extra storage space for more of the yellow-skinned fruit.
---
Keeping with the fried peanut butter and banana sandwich theme, cooks at Graceland would be well-advised to keep on hand all of the necessary ingredients.
---
Safavieh New Orleans Shag Area Rug
Look at any pictures of Graceland and one interior design feature stands out:  the shag carpeting.  Elvis had red shag carpeting in his private bedroom and bathroom (!), navy blue shag carpeting in the living room, white shag carpeting in the dining room, and even yellow/orange/green shag carpeting in the Jungle Room.  Shag carpeting was definitely "in" in the 1970's and we think that this shag area rug would have fit right in somewhere at Graceland.
---
Kalamera 24" Beverage & Wine Cooler
While The King wasn't much of a wine or beer drinker, he did enjoy soft drinks - Coca Cola was a favorite.  Graceland included many recreational rooms (racquetball courts, pool tables, etc) that a cooler would have been right home in.
---
Picture Disc Vinyl Record Frame
To this day, Elvis ranks at the top of the list for the most gold and platinum-certified records in his career.  There are walls at Graceland filled with them.  This frame would have allowed him the opportunity to showcase one more.  (The sample frame in the picture even has an Elvis record in it - the iconic "Moody Blue" album from 1977).
---
14 Karat Gold TCB Necklace
By the early 1970's, Elvis had a close circle of friends and associates that he nicknamed the "Memphis Mafia".  To show his thanks, he had a Memphis jeweler create a necklace that featured a lightening bolt, with the initials "TCB" (taking care of business) included. Elvis wore one - and - he handed out copies of the necklace to family members, girlfriends, friends and associates, and - yes - the Memphis Mafia.
Enter your number to get our free mobile app